Crude Oil Flirts with $50
by Matthew V. Veazey
|
Rigzone Staff
|
Tuesday, January 08, 2019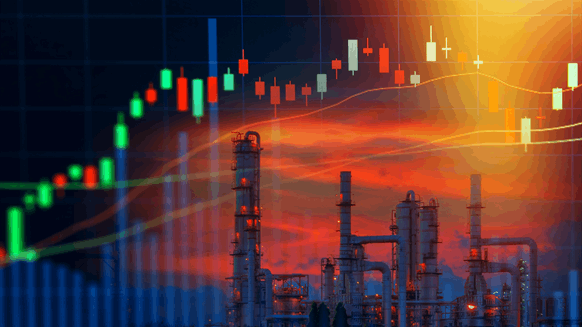 The WTI approached a psychologically important milestone Tuesday.
West Texas Intermediate (WTI) crude oil for February delivery rose to within striking distance of the $50 mark Tuesday.
Peaking at $49.95 a barrel, the WTI ultimately settled at $49.78. That translates into a $1.26 day-on-day gain for the benchmark, whose intraday low was $48.31.
Also showing positive momentum Tuesday was the March Brent futures contract. The Brent added $1.39 to end the day at $58.72 a barrel.
Tuesday's results notwithstanding, one oil market observer told Rigzone that an underlying shift may be occurring – one that could stifle a robust price recovery.
"Last year's oil story was all about oversupply," said Barani Krishnan, senior analyst with Investing.com. "This year's might be all about demand – or, rather, the lack of it from China."
Krishnan pointed out that bold developments in Saudi Arabia's oil sector and more restrained U.S. monetary policy will influence the demand scenario.
"Despite aggressive Saudi output cuts and a kinder Federal Reserve that might not raise interest rates like last year, uncertainty about the global economy, particularly China, is holding back this year's comeback rally in crude after the 40-percent drop from last year's highs," explained Krishnan.
Moreover, Krishnan noted that the oil market impact of a trade agreement between the United States and China raises questions.
"Even if a trade deal with the U.S. is reached, we can't be sure if China will add meaningfully to its oil demand in 2019 to keep crude prices bubbling higher," Krishnan said. "Large refineries in China seem in no rush to take crude imports due to a weak demand growth forecast ahead of the Lunar New Year festival in February – which often results in holidays up to a week long – and a hefty maintenance schedule in April."
Reformulated gasoline (RBOB) also ended the day higher. The February RBOB contract price settled at $1.36 a gallon, reflecting a 2-cent gain.
Also picking up 2 cents was the February Henry Hub natural gas price, which finished Tuesday's session at just under $2.97.
Generated by readers, the comments included herein do not reflect the views and opinions of Rigzone. All comments are subject to editorial review. Off-topic, inappropriate or insulting comments will be removed.