Crude Oil Ends the Day Higher
by Matthew V. Veazey
|
Rigzone Staff
|
Tuesday, December 11, 2018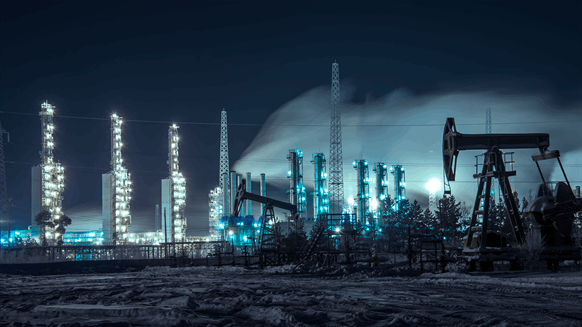 Both the WTI and Brent posted gains Tuesday.
Both the West Texas Intermediate (WTI) and Brent crude oil benchmarks posted increases Tuesday.
West Texas Intermediate (WTI) crude oil for January delivery gained 65 cents, settling at $51.65 a barrel. The WTI traded within a range from $50.70 to $52.43.
The February Brent crude oil contract price cleared the psychologically important $60 threshold. Reflecting a 23-cent day-on-day increase, the Brent settled at $60.20 a barrel.
Also on Tuesday, the U.S. Energy Information Administration (EIA) released its predicted 2019 average spot prices for the WTI and Brent: $53 for the former and $61 for the latter.
The EIA predicted that average U.S. crude oil production for 2018 will likely be 10.9 million barrels per day (MMbpd) – 1.6 percent higher than the 9.4 MMbpd figure for last year. In addition, EIA anticipates average production of 12.1 MMbpd for 2019 – a relatively modest 1.1-percent increase year-on-year.
The January reformulated gasoline (RBOB) futures price also increased. RBOB rose by two cents to end the day at $1.44 a gallon.
Among the benchmarks that Rigzone follows, only Henry Hub natural gas finished down on Tuesday. The January Henry Hub price lost 14 cents to settle at $4.41.
EIA's report predicts "strong growth" in domestic natural gas production. It forecasts that U.S. dry gas output will average 83.3 billion cubic feet per day (Bcfd) for 2018 – up 11.3 percent year-on-year. EIA also predicts an eight-percent increase in average production – to 90 Bcfd – for 2019. It anticipates a lower average Henry Hub spot price for next year: $3.11 compared to $3.17 for 2018.
Generated by readers, the comments included herein do not reflect the views and opinions of Rigzone. All comments are subject to editorial review. Off-topic, inappropriate or insulting comments will be removed.