Crude Oil Ends Losing Streak
by Matthew V. Veazey
|
Rigzone Staff
|
Tuesday, June 04, 2019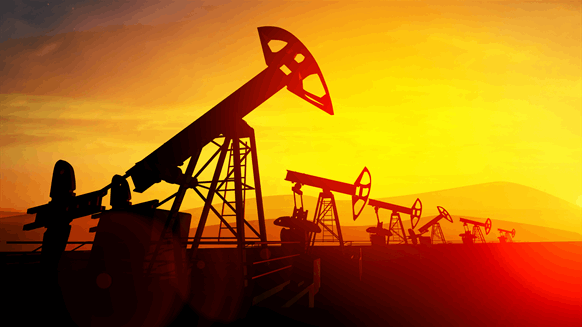 The WTI and Brent settled higher for the first time since May 28.
West Texas Intermediate (WTI) and Brent crude oil futures finished higher Tuesday, marking the benchmarks' first settlement price increases since May 28.
The July WTI contract price posted a gain for the first time in five trading days, adding 23 cents to settle at $53.48 per barrel. The WTI peaked at $53.78 and bottomed out at $52.43.
Brent crude oil for August delivery ended the day at $61.97, reflecting a 69-cent gain for the day.
Despite Tuesday's uptick in oil prices, the oil market outlook remains unfavorable, said Barani Krishnan, senior commodities analyst with Investing.com.
"The fact that the Saudi energy minister couldn't get oil to close higher on Monday with his interview to Arab News tells you how bad sentiment is now in this market," said Krishnan. "Khalid al-Falih brushed off talk of disunity in OPEC's ranks."
The Saudi official also conveyed assurances that OPEC and its primary ally, Russia, would remain steadfast in their attempt to balance the oil market at their meeting later this month, said Krishnan, adding that al-Falih "confirmed that the meeting was on for June 25 as scheduled, not some undisclosed date in July."
"It was vintage Falih: calm, measured and dignified in his responses," continued Krishnan. "We did get a two-percent rally in European hours, but all that faded by the New York close."
Krishnan contends the underwhelming effect of al-Falih's interview begs the question: whether OPEC's voice alone can overcome the trade war "noise" the market currently faces.
"What's apparent is the cartel is going to have a hard time proving the relevance of its highly disciplined production cuts amid the enormous decline of faith in oil demand," said Krishnan. "Without a resolution in any of the trade wars over the next three weeks, OPEC could be speaking to a market that's more keen in selling than listening."
The price movement for reformulated gasoline (RBOB) failed to track that of crude oil Tuesday. July RBOB futures lost nearly two cents, ending the day at $1.72 per gallon.
The outcome of Tuesday's trading was positive for Henry Hub natural gas, though. The July gas contract price added a penny, settling at $2.42 and marking the first day-on-day increase for gas since May 29.
Generated by readers, the comments included herein do not reflect the views and opinions of Rigzone. All comments are subject to editorial review. Off-topic, inappropriate or insulting comments will be removed.
MORE FROM THIS AUTHOR
Matthew V. Veazey
Senior Editor | Rigzone