Crude Oil Ends 2018 in the Red
by Matthew V. Veazey
|
Rigzone Staff
|
Monday, December 31, 2018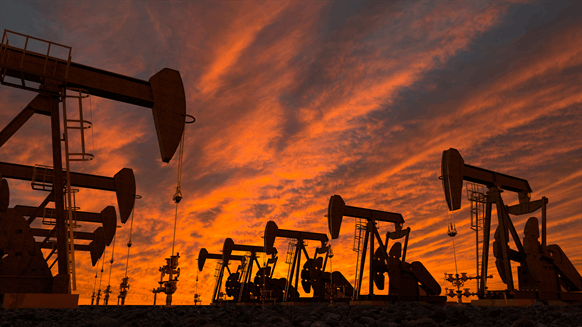 The WTI and Brent crude oil benchmarks posted gains on the final trading day of 2018.
The West Texas Intermediate (WTI) and Brent crude oil benchmarks posted gains on the final trading day of 2018, but they're down by double-digit percentages for the year.
The February WTI contract price rose by 8 cents Monday to settle at $45.41 a barrel. The WTI peaked at $46.53 and bottomed out at $44.73. Compared to the Jan. 2 settlement price of $60.74, the WTI is down 25.2 percent for 2018.
Brent crude oil for March delivery settled at $53.80 a barrel Monday, posting a 59-cent gain. Given the Brent's Jan. 2 settlement of $66.57, the benchmark is down 19.2 percent for the year.
The final day of trading for 2018 follows an abbreviated holiday week in which the WTI and Brent ended on a positive note.
"WTI and Brent finished the week higher after both had precipitous falls on Christmas Eve along with the financial markets overall," Tom Seng, Assistant Professor of Energy Business with the University of Tulsa's Collins College of Business, told Rigzone Dec. 28. "Slow global economic growth, along with concerns about a glut of oil, continued throughout this week."
Last week, the U.S. Energy Information Administration (EIA) Weekly Petroleum Status Report showed "literally no addition" to domestic crude oil inventories and distillates, Seng noted. However, he added that total U.S. commercial inventories remain at more than seven percent above the five-year average for this time of year.
"Inventories at the key Cushing, Okla., hub did see an increase of about 800,000 (barrels) while refinery held at a seasonally strong level of 95 percent," Seng continued. "U.S. crude oil production remains near its record level of 11.7 million barrels per day."
Seng also offered a prediction of what will likely be on the minds of oil traders during the early days of 2019.
"Traders will now be looking to the New Year for the most part, watching for signs of compliance with the OPEC+ decision to lower output by 1.2 million barrels per day after the first," Seng said. "Additionally, global economic news will impact market direction with both the U.S./China trade conflict and the U.S. government shutdown coming into play."
The January contract price for reformulated gasoline (RBOB) failed to move in the same direction as crude oil on New Year's Eve. RBOB edged downward by less than a penny to settle at $1.32 a gallon.
Also failing to show positive momentum on the final day of 2018 was the Henry Hub natural gas price. February Henry Hub futures shed 36 cents Monday to settle below the $3 mark - $2.94, to be exact. Natural gas, which settled at $6.24 Jan. 2, is down nearly 53 percent overall for the year.
Generated by readers, the comments included herein do not reflect the views and opinions of Rigzone. All comments are subject to editorial review. Off-topic, inappropriate or insulting comments will be removed.