Crude Oil Edges Downward
|
Wednesday, January 23, 2019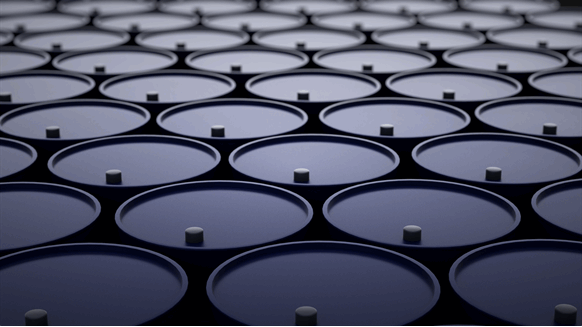 Seasoned oil market watcher sees WTI holding support level.
Crude oil futures fell for the second straight day on Wednesday.
West Texas Intermediate (WTI) crude oil for March delivery lost 39 cents, ending the day at $52.62 per barrel. The WTI spent part of Wednesday's session below the $52 mark, bottoming out at $51.86. The benchmark peaked at $53.64 during the midweek session.
The March Brent futures contract posted a 36-cent decline Wednesday. It settled at $61.14 per barrel.
"The daily chart for March WTI crude oil shows the market in a sideways consolidation pattern bordered by the 5534 and 4980 parameters," said Jerry Rafferty, president and CEO of Rockville Centre, N.Y.-based Rafferty Commodities Group, Inc. "We view the consolidation pattern as the market's way of taking a breather after a good climb from the December lows."
Rafferty noted that the daily chart reveals that the market is "breaking a long-term bear trend line" and subsequently "breaking the 4980 level shortly afterwards."
"So far today, the market has held the minor support level we had listed at 5188," Rafferty told Rigzone shortly before the end of Wednesday's trading. "If the market breaks down below the 5188 level, we would wait patiently to be buyers around the 4980 area where we believe that we have favorable risk reward. If the market holds and rallies, we would also like to buy a breakout above the 5534 area.
The price of a gallon of reformulated gasoline (RBOB) also got a bit lower Wednesday. The February RBOB futures price shed nearly 2 cents to settle at $1.39.
Despite another blast of Arctic air that will envelope much of the eastern half of the United States in the coming days, Henry Hub natural gas futures settled below the $3-mark Wednesday. February gas futures fell 6 cents to settle at $2.98.
"February natural gas futures broke down below the important and longstanding $3.104 technical level on Tuesday," said Rafferty, referring to this chart provided by his firm.
The technical level for gas was important in Oct. 2018, when the market broke out the upside, said Rafferty. In addition, he noted that it was an important downside level when the market broke down late last month.
"Major support now lies at the $2.864 level, which is from the uptrend line as seen on the daily continuation chart," Rafferty continued. "We view the 2864 level as an area where we would look to be buyers."
Generated by readers, the comments included herein do not reflect the views and opinions of Rigzone. All comments are subject to editorial review. Off-topic, inappropriate or insulting comments will be removed.