Crude Oil Down on OPEC+ and More
by Matthew V. Veazey
|
Rigzone Staff
|
Thursday, December 06, 2018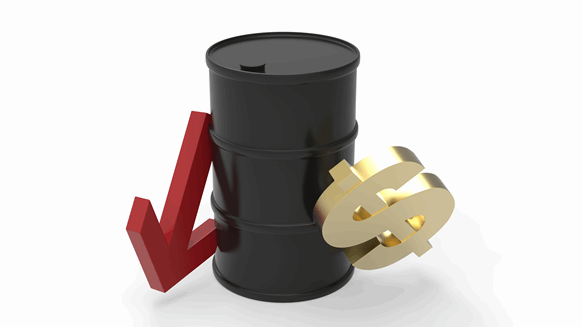 Crude oil futures declined amid ongoing uncertainty regarding what action the OPEC+ group will take to bolster the oil market.
Crude oil futures declined Thursday amid ongoing uncertainty regarding what action the "OPEC+" group – Organization of Petroleum Exporting Countries (OPEC) member nations and Russia – will take to bolster the oil market.
January West Texas Intermediate (WTI) crude oil settled at $51.49 a barrel, posting a $1.40 day-on-day decline. The WTI peaked at $53.30 and bottomed out at $50.08.
The February Brent contract price managed to stay above the $60 mark, ending the day at $60.06 a barrel. Thursday's Brent settlement reflects a $1.50 loss.
"There is a tremendous amount of uncertainty in the market at the moment," Robert Rapier, Chief Energy Analyst with Investing Daily, told Rigzone. "Oil prices have been weak for several reasons, most notably that the market remains oversupplied because of the waivers granted to allow some countries to continue importing Iranian oil."
According to a Bloomberg report, "OPEC+" talks in Vienna on Thursday failed to achieve an agreement on crude output cuts meant to stabilize the oil market.
"Saudi Arabia has vowed to rectify the oversupply and is expected to attempt to do so at this week's OPEC meeting," Rapier continued. "That's certainly a bullish driver, but the question still remains about how Russia will agree to cooperate with OPEC on the production cuts. I have to believe, given that success over the past year at pushing prices up, that the Russians will agree to some level of cooperation in order to bring balance back to the market."
Rapier also noted that the OPEC+ matter represents just one of the "many moving parts" driving the oil market.
"But on top of this is the overall bearish sentiment of the oil market, as well as the overall stock market," Rapier said. "Investors remain leery that the trade war with China will continue, and that will reduce trade, and overall demand for oil."
January reformulated gasoline (RBOB) also ended the day lower, falling by a penny to settle at $1.43 a gallon. Rapier observed that "something unusual" has happened in the gasoline markets lately.
"Typically, falling oil prices enable oil refiners to increase their margins," Rapier explained. "Gasoline prices usually fall slower than oil prices. But this time, due to flat gasoline demand in the U.S. refining margins collapsed along with oil prices. This has resulted in a 30-percent sell-off in the refining sector, which had performed well during the oil price collapse of 2014-15."
The U.S. Energy Information Administration has projected that margins will recover next year, making the refining sector "a bargain right now for investors," Rapier added.
The Henry Hub natural gas price for January delivery extended Thursday's downward trend among the benchmarks that Rigzone tracks, falling 14 cents to settle at $4.33.
Generated by readers, the comments included herein do not reflect the views and opinions of Rigzone. All comments are subject to editorial review. Off-topic, inappropriate or insulting comments will be removed.