Crude Oil Down for the Week
by Matthew V. Veazey
|
Rigzone Staff
|
Friday, October 12, 2018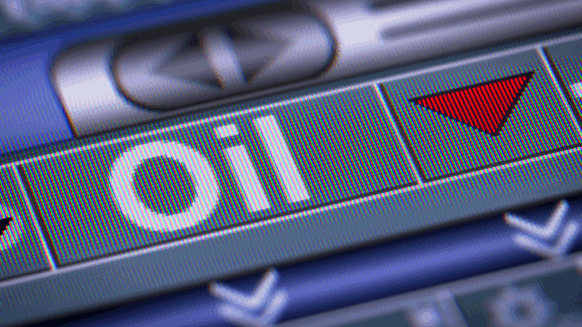 The price of a barrel of West Texas Intermediate (WTI) crude oil for November delivery gained 37 cents Friday, settling at $71.34.
The price of a barrel of West Texas Intermediate (WTI) crude oil for November delivery gained 37 cents Friday, settling at $71.34. However, compared to the October 5 close of $74.34, light crude has lost four percent week-on-week.
The December Brent crude price posted a slight, 17-cent gain on Friday to settle at $80.43 but the benchmark has also lost ground since October 5, when it ended the day at $84.16. For the week, Brent is down 4.4 percent.
"The market for crude oil this week was down on mostly bearish news despite the re-imposition of U.S. sanctions against Iran being just a few weeks away," said Tom Seng, Assistant Professor of Energy Business with the University of Tulsa's Collins College of Business.
Seng also pointed out the Organization of Petroleum Exporting Countries (OPEC) as well as Russia in September managed to raise their crude oil output by 132,000 barrels per day (bpd) and 150,000 bpd, respectively, to help offset production losses from Iran and Venezuela. In the case of Iran, he said the country's oil output is estimated to be down to 3.45 million bpd – a 150,000-bpd decline from August.
"That ability had been in question," Seng said of OPEC and Russia's actions.
In terms of oil demand, both OPEC and the International Energy Agency (IEA) lowered their 2019 oil consumption forecasts, Seng continued. Also, he pointed out the most recent U.S. Energy Information Administration (EIA) Weekly Petroleum Status Report influenced price direction as well by highlighting a larger-than-expected, 6-million-barrel build in domestic crude oil stocks. An approximately two-percent drop in refinery utilization also softened demand for oil, he added.
The November reformulated gasoline (RBOB) futures price rose by nearly a penny Friday, settling at $1.94 a gallon and marking a seven-percent week-on-week decline in the benchmark.
"While total gasoline inventories increased last week, 'Finished' inventories declined overall," said Seng. "Look for continued reduction of refinery utilization each week."
Henry Hub natural gas for November delivery posted a week-on-week gain, albeit a mild one. The benchmark's $3.16 settlement Friday reflects a six-cent drop from the previous day but a nearly one-percent increase since October 5. Friday's price movement was also a bit anticlimactic compared to earlier in the week.
"With winter literally knocking on the doorstep, the market finally put emphasis on the low storage level which is holding up at about 18 percent lower than last year at this time and 17.5 percent lower versus the five-year average," Seng said. "That rallied natural gas prices early in the week to over $3.30 for November and around $3.40 for December/January/February. Prices retreated after Wednesday's EIA Weekly Storage Report showing an injection of 98 billion cubic feet (Bcf), the most so far in this injection season."
Current gas storage levels are at 2.866 trillion cubic feet (Tcf) but could hit 3.3 Tcf by November 1, added Seng.
"Production is slightly over 84 Bcf per day while LNG exports are 2.9 Bcfd, both more than last year at this time," Seng concluded.
Generated by readers, the comments included herein do not reflect the views and opinions of Rigzone. All comments are subject to editorial review. Off-topic, inappropriate or insulting comments will be removed.