Crude Oil Down for Second Straight Week
by Matthew V. Veazey
|
Rigzone Staff
|
Friday, October 19, 2018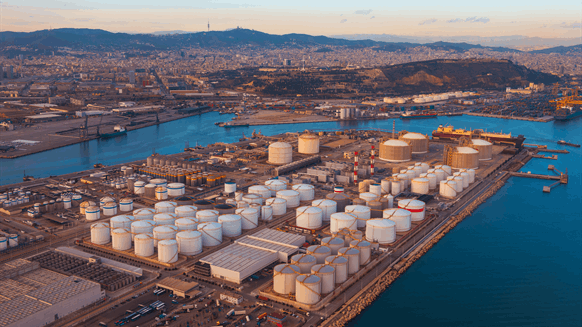 The WTI and Brent futures prices finished the day higher Friday but ended the week lower.
The West Texas Intermediate (WTI) and Brent futures prices finished the day higher Friday but ended the week lower, representing the second consecutive down week for the crude oil benchmarks.
The November WTI futures price gained 47 cents Friday to settle at $69.12 a barrel (bbl), but that was not enough to overcome the 3.1-percent decrease compared to the October 12 settlement. Meanwhile, the December Brent contract gained 49 cents to end Friday's trading at $79.78 a barrel. Week-on-week, the Brent is down by less than one percent.
Tom Seng, Assistant Professor of Energy Business with the University of Tulsa's Collins College of Business, attributes Friday's slide crude oil rebound to upward movement in the U.S. stock market.
"Major dips in the U.S. stock market this week spread to international markets, dampening the perception of the future demand for energy," Seng said.
Leading global oil importer China's disappointing economic data also shook global financial markets and helped depress crude prices, Seng added. Also, he pointed out the latest U.S. Energy Information Administration (EIA) Weekly Petroleum Status Report contributed to the bearish sentiment by showing a 6.5-million-bbl build – a figure that far exceeded the 2.1 million-bbl drop in crude stocks the American Petroleum Institute had projected.
"This is the fourth straight week of gains in inventory," continued Seng. "The key storage hub at Cushing, Okla., showed an increase of about 1.8 million bbl."
The WTI/Brent spread has also gotten wider this past week, Seng noted, pointing out that it has reached approximately -$10.50. "Rigs drilling for oil in the U.S. increased by four last week," he added. "Traders have now turned their attention not the December 2018 WTI futures contract as November crude will expire on Monday."
Also posting a daily gain but weekly decline was the November reformulated gasoline (RBOB), which picked up two cents Friday to settle at $1.91 a gallon but is down 1.5 percent for the week. Seng pointed out that RBOB traded "in lock step" with crude oil (CL) this week, falling early and rebounding Friday.
"Refinery utilization held steady at around 89 percent, but total gasoline inventories dipped as did distillates," said Seng. "The market seemed to brush off any concerns about a disruption in oil exports from Saudi Arabia that may arise out of the Jamal Khashoggi incident in Ankara, Turkey."
Posting day-on-day and week-on-week gains was the November Henry Hub natural gas futures price, which gained a nickel on Friday to settle at $3.25. Friday's settlement price reflects a 2.8-percent increase since October 12.
"Natural gas for November hit a nine-month high this week on the prospect of colder weather and low inventory," said Seng, adding that the latest EIA Weekly Natural Gas Storage Report showed an 81-billion-cubic-foot injection – very close to forecasts.
"The deficit versus a year ago and the five-year average fell to 16.5 percent, an improvement over prior weeks," continued Seng. "Total gas in storage now stands at 3.037 trillion cubic feet (Tcf). And, with essentially three weeks of the 'injection season' remaining, a season-ending total of at least 3.2 Tcf should be achievable."
Seng also noted that natural gas production fell slightly last week to 84.5 billion cubic feet per day (Bcfd) while consumption rose to 83.1 Bcfd on cold weather in much of the country.
Generated by readers, the comments included herein do not reflect the views and opinions of Rigzone. All comments are subject to editorial review. Off-topic, inappropriate or insulting comments will be removed.
MORE FROM THIS AUTHOR
Matthew V. Veazey
Senior Editor | Rigzone