Crude Oil and Natural Gas Down for the Week
by Matthew V. Veazey
|
Rigzone Staff
|
Friday, December 14, 2018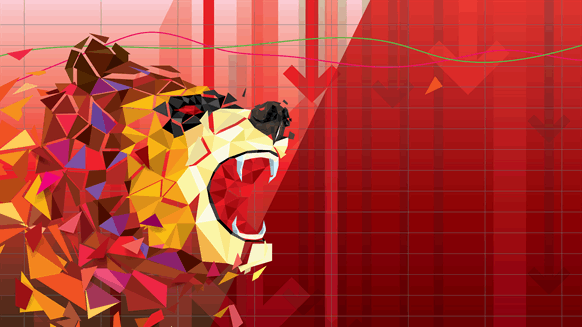 Crude oil futures post week-on-week losses, and natural gas posts an even bigger decline.
Crude oil futures posted week-on-week losses, and natural gas posted an even bigger decline for the period.
West Texas Intermediate (WTI) crude oil for January delivery lost $1.38 Friday to settle at $51.20 a barrel. Compared to the Dec. 7 settlement, the WTI is down 2.7 percent for the week.
The February Brent oil futures price also declined Friday, falling $1.17 to end the day at $60.28. For the week, the Brent is down 2.25 percent.
Tom Seng, Assistant Professor of Energy Business with the University of Tulsa's Collins College of Business, said Friday that the oil price declines stem from growing concerns about global economic growth and another glut in crude stocks.
"This happened despite a 'bullish' storage report this week that showed a drawdown inventories for the second week in a row," said Seng, referring to the latest figures from the U.S. Energy Information Administration (EIA).
Seng pointed out that the latest EIA Weekly Petroleum Status Report showed, in addition to the drawdown, the following:
U.S. oil production of 11.65 million barrels per day (MMbpd) for the week ending Dec. 7, 2018 – a slight decrease from 11.7 MMbpd for the two prior weeks
A 1.2 million-barrel drop in oil stocks – below the 2.8 million-barrel consensus figure and seven percent higher than the five-year average for this time of year
A 1.45 million-barrel increase in inventories at the Cushing crude storage hub in Oklahoma, bringing stocks above 50 percent of the facility's capacity
"Trading in a narrow range early in the week, both grades of oil spiked yesterday on the inventory news as well as reports that Saudi Arabia plans to cut deliveries of oil to U.S. refineries next month to help reduce U.S. stockpiles," continued Seng.
However, Seng added, a report from the Paris-based International Energy Agency (IEA) shows that global oil stocks for the wealthier Organisation for Economic Co-operation and Development (OECD) countries is above the five-year average – a first since March of this year.
"Both the IEA and OPEC data suggest the same scenario developing," Seng explained. "Adding to that 'bearish' sentiment are ongoing concerns about a slowdown in global economic growth and a stronger U.S. dollar with both playing a role in today's lower prices. Chinese industrial production slowed down in November and U.S. retail sales growth fell to its lowest level in more than 15 years."
The price of reformulated gasoline (RBOB) for January also ended the day lower. The benchmark declined by four cents Friday to settle at $1.43 a gallon. Week-on-week, RBOB is down four percent.
"RBOB continues to trade in a mirror image with crude oil and settled lower on the week as well," Seng noted. "Current price levels have not been this low since October 2016."
Posting the biggest week-on-week drop was January Henry Hub natural gas, which fell 30 cents Friday to settle at $3.83. Since Dec. 7, natural gas has dropped 14.7 percent.
Seng observed that natural gas futures lost ground each day this week on forecasts for warmer weather, dampening enthusiasm that had kept prices above the $4 mark for nearly four weeks. He also reported that the latest EIA figures show a withdrawal of 77 billion cubic feet (Bcf) – below the consensus forecast of 85 Bcf and putting a "bearish" sentiment on prices.
"Total inventory now stands at just over 2.9 trillion cubic feet, which is now back to 20 percent below a year ago and the five-year average," said Seng. "Production last week decreased to 87.6 Bcf while consumption was 95.2 Bcf per day (Bcfd) with increases occurring in residential and export sectors. Exports to Mexico rose to 4.6 Bcfd while LNG exports increased to 4.6 Bcfd."
Gas pipeline fuel usage and losses amounted to 8.2 Bcfd on the increased pipeline throughputs, Seng added.
Generated by readers, the comments included herein do not reflect the views and opinions of Rigzone. All comments are subject to editorial review. Off-topic, inappropriate or insulting comments will be removed.