Crude Hiccups But Still Breaks On Through to the Upside
by Matthew V. Veazey
|
Rigzone Staff
|
Wednesday, September 26, 2018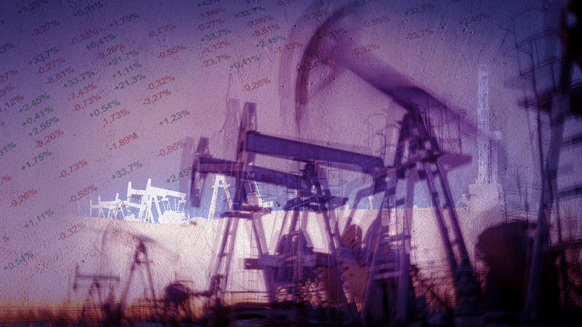 Despite the midweek upset, the WTI and Brent remain above a months-long range.
The November West Texas Intermediate (WTI) crude oil futures price hiccuped Wednesday, falling 71 cents to settle at $71.57. Moreover, the November Brent price settled 53 cents lower at $81.34.
Despite the midweek upset in the recent crude oil rally, the WTI and Brent remain above a months-long range, Jerry Rafferty, president and CEO of Rockville Center, N.Y.-based Rafferty Commodities Group, Inc., told Rigzone.
"For several months, crude oil prices had been contained within a sideways consolidation pattern," said Rafferty. "The top end of the range was 7115 for WTI Crude and for Brent it was 8020. While the market remained in this pattern, we were happy to trade the range by buying the support and selling the resistance but kept a bullish bias. We kept a bullish bias for a good reason: we thought prices would ultimately break out to the upside which they did."
The far right side of this chart from Rafferty's firm illustrates the break out for the WTI. Also, Rafferty said that he anticipates more upside for crude oil.
"We remain bullish and look for prices to challenge a new set of resistance levels," Rafferty continued. "We welcome pullbacks to buy the market around our support levels. Our bullishness will change if the newly listed support numbers are violated. Otherwise, we are happy to trade the market against our numbers."
Also losing ground Wednesday was the October Henry Hub natural gas futures price, which lost six cents to settle at $3.02. Rafferty pointed out a "sizable rally" has been underway for natural gas, holding major support within the longer-term consolidation pattern.
"Since then the market has continued to move higher," said Rafferty. "Yesterday the spot month November closed just below major resistance at the $3.061 level."
Given Wednesday's expiration of the October Henry Hub contract, Rafferty pointed out that he sees "major resistance at $3.068 and further resistance at $3.091" – as this chart shows.
"We will trade against these levels in this sideways pattern by buying as close to the support and selling as close to the resistance as possible," said Rafferty. "We are happy to change this strategy once prices are able to close beyond the pattern."
Front-month reformulated gasoline futures lost just under a penny to settle at $2.06 a gallon.
Generated by readers, the comments included herein do not reflect the views and opinions of Rigzone. All comments are subject to editorial review. Off-topic, inappropriate or insulting comments will be removed.
MORE FROM THIS AUTHOR
Matthew V. Veazey
Senior Editor | Rigzone