Create the Perfect Resume for a Drilling Consultant
by Rigzone Staff
|
Friday, October 13, 2017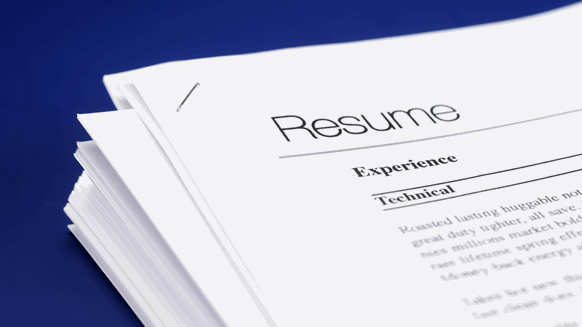 Rigzone details how to best tailor your resume to land a job as a drilling consultant.
When trying to get a job as a drilling consultant, the resume is very important. This is because employers will only hire drilling consultants who have several years of experience. The resume will be a job candidate's first chance to impress potential employers. So, here's how not to blow it.
Use the right position title in your resume. "Drilling consultant is a broad term," said Rory Ferguson, CEO of Petroplan. "It is better to be precise with job titles as there can be many variations and specialisms for drilling consultants." A candidate simply putting "drilling consultant" on their resume will not be that useful. It's better to be exact in the job title and explain your experience level (ex. engineer, manager or supervisor). Specific job titles are preferred by recruiters and applicant tracking systems (ATS).
Know what to highlight. Ferguson said it's imperative for those applying for drilling consultant jobs to include the job title, a short description of their project contribution, the location of the project, the type of rig, if they went operational and whether their project plans were implemented or if they were approved. "It is also useful to disclose details of how many wells you drilled and your experience of design work (e.g. if you have several examples of preparing plans as well as supervisory experience)," he said. "If you have a lot of operational experience, you should name the rigs and describe their type."
Focus on your experience. It's a given, but be sure to detail any kind of job-specific industry experience you have. Employers expect any drilling consultant to have previous experience working as a permanent employee inside a company. An early career drilling consultant should have at least five years of engineering experience before moving into a job as a drilling consultant.
Tell the truth. And despite any inkling to tell a fib on your resume, Ferguson advises against it. "Be as truthful as possible," he said. "Be specific about your experience and prove your integrity."
Because of the many years of required experience of those who desire to be drilling consultants, this isn't a fresh graduate or new-industry entrant job. Job candidates may find themselves a bit older or having been in the industry a while. Some may be making a bit of a career change from engineering to supervisory roles. Looking for a job mid- or late-career can offer its own set of unique challenges. For more on how to tackle the job search as an industry veteran, check out this story from Rigzone.
Generated by readers, the comments included herein do not reflect the views and opinions of Rigzone. All comments are subject to editorial review. Off-topic, inappropriate or insulting comments will be removed.