Could the LNG Boom go Bust?
|
Thursday, November 28, 2019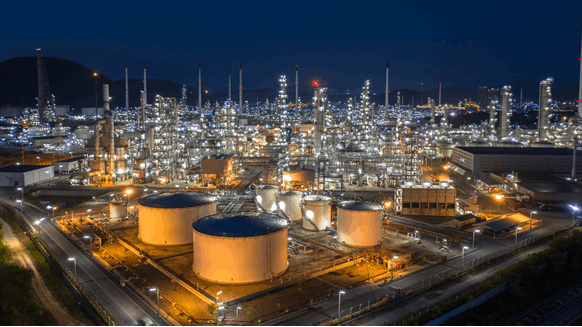 Not surprisingly, energy traders and analysts are now thinking the unthinkable - could the current boom in LNG go bust?
For the past decade, LNG traders have sold the idea that investing in billion dollar export projects was a good way to make fast profits. The growth in import markets to 37, with the addition of Bangladesh and Panama in 2018 and Asian demand, especially from China and South Korea, made LNG liquefaction export plants a great bet. In 2018, world trade in LNG reached a record 316 million tonnes (MT), an increase of 28.2 MT on the previous year. In February 2019, a further 101 MT was under construction or sanctioned. Not surprisingly, energy traders and analysts are now thinking the unthinkable; could the current boom in LNG go bust?
Market surplus
The world seems awash with LNG. Supply has been boosted by the emergence of U.S. and Russian LNG exports. Thanks to burgeoning U.S. shale gas production on the American mainland, five export plants have opened since 2016 (including Cove Point, which can handle Q-Max ships with a loading capacity of 266,000 cubic metres) and made the U.S. a serious player. Russia's Yamal and Sakhalin plants opened in 2018 and 2017, respectively. Completion of new projects, new trains coming onstream and higher utilization of existing facilities have raised output in Australia, Cameroon and Qatar. The result is seen in lower prices and fears of an overhang of supply lasting to at least 2022. Rudolf Huber, President of LNG Europe, an advocacy organization, attributes the oversupply situation to "misinterpreted market signals over the last ten years. And it goes back until before the shale revolution, when the entire world thought the U.S. would be the biggest LNG importer in time."
Indeed, the Fukushima crisis of 2011 masked the potential oversupply problem, because it forced Japan to switch all its nuclear reactors off, creating a sharp and sustained increase in demand for LNG imports to feed gas power generation plants. This eliminated the LNG surplus and absorbed the output of new Australian plants coming online between 2012 and 2015. However, since 2015, Japan's demand for LNG has subsided as nuclear power plants were switched back on.
New supplies after 2015 were absorbed by not only Europe and South Korea but also China, where air pollution and smog blanketing major cities aroused a public outcry and created a large and growing market for LNG from Australia and Qatar. China rapidly rose to become the world's largest importer of LNG, which has increased by a compound annual rate of 31 percent in the last two years, according to official Chinese sources. But can this continue?
Chinese Demand shortfall
"Now its game over. How many one-offs do we still have as China's demand is lagging?" asks Huber. China's economy is slowing, partly owing to the U.S. trade war and partly thanks to internal factors. The switchover to gas power generation, district heating and away from coal is proving harder than expected. This, together with substantial expansion in China's renewable energy supplies, could slow the growth in higher-priced LNG imports. But, more significantly perhaps, the new Russian Power of Siberia pipeline is due to begin delivering 5 bcm of gas to Northern Chinese cities at the start of 2020 and will supply 38 bcm of natural gas a year from 2025, which potentially could encroach on LNG imports. Consequently, Huber argues that "China's gas demand will not grow as fast as many predicted and the new pipeline will impact LNG exporter's opportunities".
Prospects
In the longer term, in response to widespread and increasing climate anxiety, the pace of decarbonization could accelerate faster than previously envisaged, not only at the expense of oil but also natural gas and LNG.