Cost Inflation Threatens Deepwater Recovery
by Valerie Jones
|
Rigzone Staff
|
Tuesday, November 27, 2018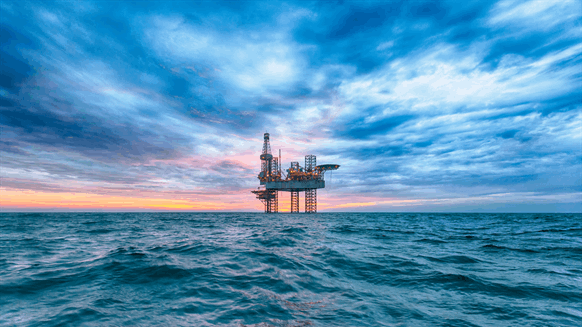 Cyclical cost inflation could threaten an otherwise recovering deepwater industry, according to a new report by WoodMac.
Cost inflation could threaten the deepwater industry by raising break-even costs, according to a new report from Wood Mackenzie (WoodMac).
The report notes that the cost to develop new deepwater barrels has fallen over 50 percent since 2013 and highlights steps operators have taken to lower their costs.
But it also warns of the cyclical nature of inflation.
"One of the key drivers in cost reduction in deepwater projects is lower rig costs, which is a cyclical factor," research director Angus Rodger, said in a release.
"But more importantly, there have also been big structural changes, such as the faster drilling of wells. For example, in the U.S. Gulf of Mexico it now takes half the time to drill a deepwater well compared to 2014."
Source: Wood Mackenzie Upstream Data Tool *Upstream capex does not include exploration spend or OPEX.
WoodMac expects annual CAPEX for deepwater to reach nearly $60 billion by 2022, driven by large projects in Guyana, Brazil and Mozambique. However, that increase could be offset by offshore cost inflation, including rig day rates that could double by the early 2020s.
"The return of cyclical inflation could see this epic period of deepwater cost reduction come to a close," Rodger said. "The question now is how much of the 'structural' cost savings we have seen through the downturn will prove sustainable through the investment cycle, and which are just short-term company adaptions."
Rodger went on to say that many of the cost savings aren't as "sticky" as the industry would have you believe.
We're "skeptical that many will stand the test of time during a sustained cyclical uptick," he said.
Generated by readers, the comments included herein do not reflect the views and opinions of Rigzone. All comments are subject to editorial review. Off-topic, inappropriate or insulting comments will be removed.
RELATED COMPANIES