Coronavirus Oil Demand Destruction is Unprecedented
|
Monday, February 10, 2020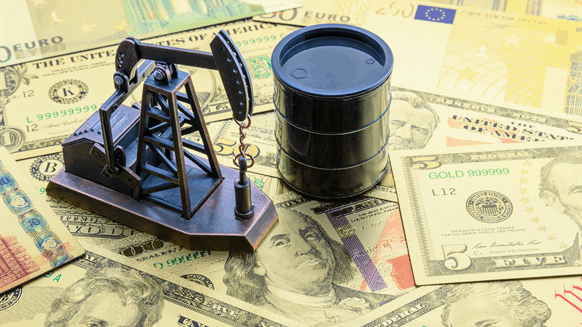 The default implication is that there will be lower economic activity in China and therefore much lower crude consumption.
Oil traders often quip that if China sneezes, the oil market catches a cold. For the global crude market it is the undisputed leading importer of crude oil consuming on average 14 million barrels per day (bpd).
Now China has indeed caught that metaphorical cold, and physically much more than that in the shape of the Coronavirus outbreak that has seen its government quarantine whole townships, shutter factories, shopping malls, offices and transportation hubs.
The default implication is that there will be lower economic activity in China and therefore much lower crude consumption. Valid market fears that the first quarter of 2020 is likely to result in Chinese headline growth of 5% or less, has every international body from the International Monetary Fund to the International Energy Agency (IEA) scrambling to assess its impact on a global scale.
Industry surveys are split on how much lower China's crude oil demand could be with estimates pointing to a decline of between 18% and 25% over the quarter. Meanwhile, there are several reports of Chinese importers looking to sell off unwanted crude in transit to destinations elsewhere, lending credence to demand destruction in China no matter how temporary it eventually turns out to be.
Even at the median market projection of a 21.5% decline, that still equates to 3.01 million bpd of crude oil that China will not need over the quarter. Benchmarked against the oil demands of selected G7 economies, the decline figure would be a mere 56,000 bpd more than Canada's entire consumption rate in 2018, or 14,000 bpd more than that of the U.K. and Italy combined.
And the implications for the crude market are not only related to China's domestic issues. There is the domino effect to consider in terms of trade flows and its global impact. The outbreak has spread to over 20 countries and led to nearly 500 deaths.
One obvious casualty would be aviation not just within and to/from China but globally, with fewer travellers, higher restrictions and global health related wariness over flying. There will inevitably be lower calls on jet fuel in Asia and many international air carriers have temporarily suspended flights to China.
According to Reuters, on the U.S. West Coast, jet fuel prices have taken a severe knock as cheaper supplies are being sent into the region from Asian markets. Jet fuel for delivery into Los Angeles JET-LA was down 25% on January, to $1.5997 on Monday (February 3) from $2.1266 a gallon, traders told the newswire.
While that might make airplanes cheaper to fill up, lower number of passengers and fewer flights in its wake would again drive consumption lower. Make no mistake, even if the global implications are sidestepped, and only China's possible standalone loss of 3 million bpd or thereabout is countenanced, the global oil market has not seen a demand destruction event of this magnitude moving this quickly.
Neither SARS pandemic (2002) nor the Global Financial Crisis (2008) saw such demand destruction take place at this pace. The Ebola virus outbreak (2013) was largely contained within West Africa. What's more, the demand destruction also comes at time when the oil market is already on a rocky turf.
Action by OPEC+, requiring a deepening of output cuts from 1.2 million bpd to 1.7 million bpd, is what arrested a decline in oil prices at the end of 2019 with limited upside. At the time, many surveys were suggesting oil demand growth in 2020 in the range of 800,000 bpd to 1.4 million bpd, with the IEA putting it in the region of 1.2 million bpd.
Many in the market including, myself included, were leaning towards the lower end of market projections. With the Coronavirus pandemic, all old projections are out of the window and 2020 may yet be the year where there might not just be considerably lower demand growth, but actually negligible demand growth or even a possible decline.
Only market projection available so far is from BP, with the oil major noting that global demand growth could be 300,000-500,000 bpd lower than its internal 2020 projection of 1.2 million bpd. That is one-third of demand growth wiped out.
It is no surprise then that OPEC+ producers wanted to cut production further from their current joint level of 1.7 million bpd by another 500,000 bpd. However, their efforts have so far been blocked by Russia and without Moscow's cooperation a price-supportive agreement remains a non-starter.
Given that OPEC's credibility hinges on Moscow these days, any lack of consensus will weaken market confidence further. More so as additional non-OPEC barrels in the region of 2.1 million bpd are forecast from Brazil, Canada, Guyana, U.S. and Norway. Using West Texas Intermediate as a benchmark, all of it has the alarming potential to knock oil prices down to sub-$40 per barrel levels.
Generated by readers, the comments included herein do not reflect the views and opinions of Rigzone. All comments are subject to editorial review. Off-topic, inappropriate or insulting comments will be removed.