Conventional Discovery Shortfall Demands Well Diversity
|
Monday, October 21, 2019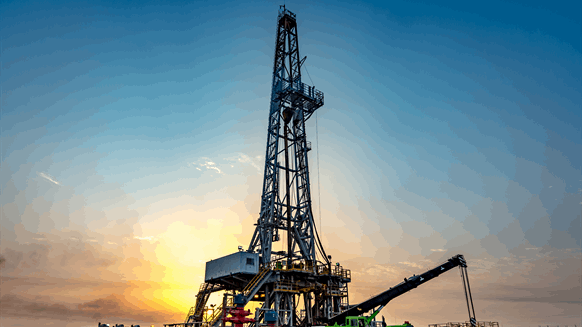 "Conventional wells not being drilled now won't be producing later on."
Watching the story unfold and waiting, "just like a tiger stalking its prey," were the major operating companies, McNulty added. He observed that the strategy of seeking quick returns from unconventional projects worked fine for smaller players early on – until commodity prices collapsed in the middle of the current decade. To be sure, he added that some small players managed to avoid the "bloodshed" that ensued.
"I think it's important to differentiate between what 'Wall Street' means and what local private capital means," McNulty said. "I am well aware of several private capital firms that are here in Houston, and in other locations that are not spelled 'New York,' that have done very well and have made very smart investments. And, in many other cases, lots of debt became, or will become, call options on cheap equity."
Then there are the larger exploration and production companies.
"The big majors are entering the unconventional plays with their big balance sheets," McNulty noted. "The big independents that have managed the right-hand side of their balance sheets well will survive and make acquisitions. The smaller players will survive if they managed their debt well and might be acquired at decent pricing. The smaller players that are over-leveraged will need to go away for good."
McNulty added that larger, more diversified companies can overcome the large depletion rate disparity between unconventional and conventional oil wells if they manage both types of assets properly.
"The same concepts that we use in portfolio management can be used to diversify timing risk across a package of unconventional oil wells and conventional oil wells," he explained. "A much better job needs to be done matching the capital structures to the timing of the producing cash flows with potentially weaker prices."
McNulty also anticipates that conventional projects will increasingly dot the oil and gas development landscape – but not to explicitly counter the instant gratification mindset that has prevailed in the past decade.
"I have had several meetings recently with private companies that are actively working on conventional projects," he said. "However, I do think that the theme is more about scale and smart capital structures."
Because larger companies are big, they will more likely include conventional drilling programs in their portfolios, he explained.
"They operate in more places and, in my opinion, will look at both conventional plays and unconventional plays," he concluded. "I do not agree with the notion that you have to pick one over the other. It will happen as a by-product of consolidation, portfolio diversification and a lower commodity price environment. Lots of debt needs to become equity. Lots of companies need to merge or go away."
To contact the author, email mveazey@rigzone.com.
1
2
View Full Article
Generated by readers, the comments included herein do not reflect the views and opinions of Rigzone. All comments are subject to editorial review. Off-topic, inappropriate or insulting comments will be removed.