Continental to Keep 2020 Capex Spending Flat
|
Friday, February 28, 2020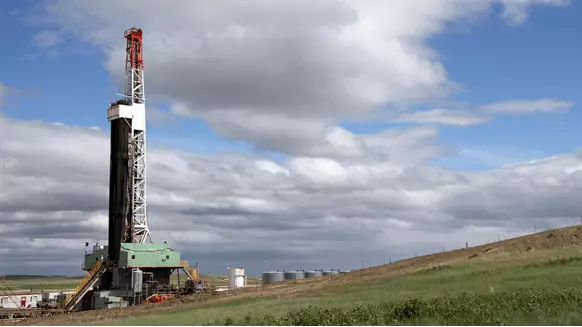 The budget assumes $55 WTI and $2.50 Henry Hub prices.
Continental Resources reported that its capital expenditures budget for 2020 is $2.65 billion – unchanged from the previous year's capex spending plan.
"In 2020, Continental will prioritize maximizing shareholder capital return in the form of share repurchases, debt reduction and dividends," Continental CEO Bill Berry commented in a written statement emailed to Rigzone. "With our strong portfolio and disciplined approach to value creation, we will continue to increase capital and corporate returns for our shareholders."
From the $2.65 billion capital plan, Continental stated that it will allocate approximately $2.2 billion to drilling and completion (D&C) activities. Roughly 60 percent of D&C spending will go to the Bakken, with the remainder going to Oklahoma, the company noted. Capital budget spending not devoted to D&C will primarily go to leasehold, mineral acquisitions, workovers and facilities, it added.
Continental also stated that it expects approximately $700 million of the capital spending earmarked for 2020 to not achieve first production until next year, citing its focus on large-scale, multi-pad development projects in the SCOOP and Bakken Long Creek plays. As a result, the firm noted that it expects a working backlog at year-end 2020 of approximately 242 gross operated wells in progress at various stages of completion. It also stated the 242-well figure would be 12 percent higher than the end-2019 figure and includes 188 gross operated Bakken wells – 42 percent higher year-on-year.
According to Continental, the estimated capex budget is approximately 20 percent lower than the company's original "Five Year Vision" estimate for 2020. The company forecasts the spending plan will generate $2.9 to $3 billion of cash flow from operations and $350 to $400 million of free cash flow for the full year 2020, assuming a West Texas Intermediate (WTI) crude oil price of $55 per barrel and a Henry Hub natural gas price of $2.50 per thousand cubic feet (Mcf). The firm also noted that it estimates a $5 change in the per-barrel WTI price will affect annual cash flow by $300 million.
Continental also reported that it anticipates annual crude oil production ranging from 198,000 to 201,000 barrels per day (bpd) and gas production for the period from 935,000 to 960,000 Mcf per day. The company added that its 2020 capex budget:
"Looking to 2020 and beyond, Continental expects to continue to be the low-cost leader among our oil-weighted peers as we maximize performance and returns from our growing, high-quality assets," remarked Jack Stark, Continental's president and chief operating officer.
Continental unveiled its 2020 capex plan Wednesday along with its full-year and fourth quarter financial results for 2019. The company reported full-year net income of $775.6 million for 2019, down 21.5 percent year-on-year. It also stated that 2019 production averaged 340,395 barrels of oil equivalent per day, up 14 percent from the previous year.
To contact the author, email mveazey@rigzone.com.
Generated by readers, the comments included herein do not reflect the views and opinions of Rigzone. All comments are subject to editorial review. Off-topic, inappropriate or insulting comments will be removed.