Consortium Aims to Disrupt Oil and Gas Supply Chains - In a Good Way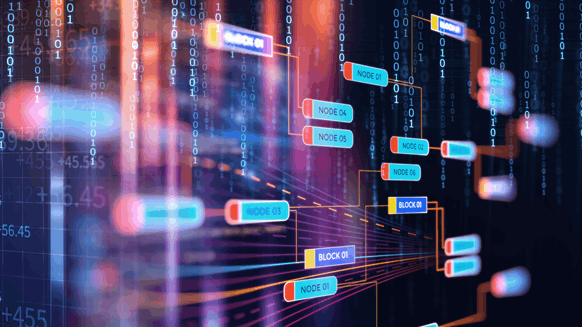 Platform designed to make supply chains more transparent, efficient and cost-effective.
Supply chains in the oil and gas industry can be quite complex, often extending hundreds or even thousands of miles as multiple intermediaries shepherd products and services between suppliers and customers. Managing the various transactions among vendors and customers along a supply chain, which often crosses a patchwork of geographic and political boundaries, can be cumbersome and expensive. Moreover, the inconsistent quality and availability of transaction data can invite opportunities for fraud and disputes.
Members of a new oil and gas supply chain consortium, Petrobloq, are using blockchains with the goal of improving the transparency of supply chains to make them more efficient and cost-effective.
Reasons to Embrace Blockchain
Struggles with commodity price volatility and production levels in recent years have prompted oil and gas companies to implement cost-cutting plans, reduce outputs and lay off workers. Such pressures have also motivated companies to contemplate other changes, Petrobloq's Gerald Bailey told Rigzone.
"These challenges have prompted many companies to rethink how they operate and to identify new ways to optimize supply chain management and transaction processing," Bailey said. "As such, blockchain is gaining traction and broader acceptance by the oil and gas industry for its potential to fundamentally change the way certain transactions are conducted."
A 'Disruptive' Supply Chain Model
"A blockchain is a decentralized, distributed and public digital ledger that is used to record any transaction across many computers so that the record cannot be altered retroactively, and all computers will see all the data synchronized," explained R. Gerald Bailey, a retired ExxonMobil executive who serves as president of Petroteq Energy, Inc. and advisor to Petrobloq.
"I believe blockchain is a technological advance that will have wide-reaching implications that will not just transform the oil and gas industry, but many other businesses and industries worldwide," continued Bailey. "Blockchain is the future, disruptive business model of supply chain and can be applied to the entire oil and gas value chain."
As Rigzone contributor Bruce Gain notes in a December 2017 article, blockchains remove banks, brokerage firms and other intermediaries from various transactions between parties. "Technology, inventories, contracts, payments and other data is shared directly between parties with encrypted connections," Gain wrote. A recent Deloitte report observes that blockchains "can help companies monitor compliance from their suppliers and ultimately reduce costs" while enabling each entity to protect proprietary information.
Pemex and SOCAR Are In
According to Bailey, Petrobloq – a subsidiary of Petroteq Energy, Inc. – is the oil and gas industry's first blockchain-based consortium focused on the industry's specific supply chain needs. Current members of Petrobloq include Petroleos Mexicanos (Pemex) and the Ukrainian unit of State Oil Company of Azerbaijan Republic (SOCAR), and the consortium invites "oil majors and all industry participants" to join, he said.
Petroteq, which has developed a closed-loop oil sands extraction technology in Utah's Uinta Basin, is in the early stages of deploying blockchain programs developed by Petrobloq to digitize the oil sands extraction plant's industrial processes and workflow, said Bailey.
"As a company focused on the development and implementation of proprietary technologies for the environmentally safe oil sands extraction from oil sands, we understand the importance of delivering new technologies, especially blockchain-based innovations, to help companies in our industry that invest in infrastructure – to get a competitive advantage and cost efficiency, transparency and optimization," Bailey concluded. "Together we can set standards to enable the development of new infrastructure to optimize the supply chain and reduce costs."
Generated by readers, the comments included herein do not reflect the views and opinions of Rigzone. All comments are subject to editorial review. Off-topic, inappropriate or insulting comments will be removed.