ConocoPhillips and Petrobras Join AM Initiative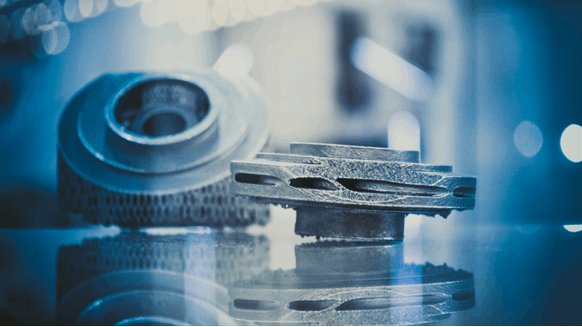 No codes or standards currently exist to guide AM assessments in oil and gas applications.
Using additive manufacturing (AM), also known as 3D printing, to produce metal spare parts at a remote well site is a goal throughout the offshore oil and gas sector, but no codes or standards currently exist to provide a guide for assessing how well AM materials perform in oil and gas applications.
A newly expanded joint industry project (JIP) spearheaded by Lloyd's Register (LR) and TWI Ltd. aims to change that. On Tuesday, LR reported that three new oil and gas industry partners have jointed the approximately one-year-old endeavor, which is determining a pathway to certifying AM industrial parts. The new JIP sponsors include ConocoPhillips, Petrobras and the Swiss manufacturer Sulzer. Other companies engaged in the project include Chevron, Sellafield, AECC BIAM and AVIC MTI.
According to LR, the JIP will yield material property data and increase understanding of 316L type stainless steel used in three AM processes. The processes include powder bed fusion (PBF), wire arc AM (WAAM) and laser metal deposition (LMD).
In a written statement emailed to Rigzone, LR Project Leader David Hardacre observed that enthusiasm for AM is growing within the oil and gas industry.
"The addition of these new major players in the sector demonstrates how the adoption of additive manufacturing is accelerating within the energy industry," said Hardacre. "As more companies look to AM as a way to reduce asset downtime through the production, repair and replacement of safety-critical parts, it's clear they also need to ensure that these parts are compliant with the relevant regulations, codes and standards, which differentiates our project."
Although some industries – such as medical device manufacturers and automakers – already use AM in their operations, the oil and gas industry will need to prove and tailor the technology before it can be applied on a regular basis to replicate metal parts, Frank van Bockel, head of commercialization with LR, told Rigzone Tuesday on the sidelines of the 2019 Offshore Technology Conference (OTC) in Houston.
When offshore AM technology sufficiently matures, its application might be regionalized rather than localized, said van Bockel. He explained that the ability to create a new part on an offshore rig would assume that the metal powder meets certain standards, the 3D printer is properly configured and onsite staff are properly trained. Because meeting all three AM criteria might be a challenge, van Bockel envisioned a scenario involving digital manufacturing: for instance, a digitized design for the part could be sent to a regional "print shop" that would actually additively manufacture the new metal part.
Van Bockel added, however, that the prospect of using AM for oil and gas applications creates other issues that go beyond developing suitable regulations, codes and standards for the technology. In the case of digital manufacturing, he pointed out that the industry will need to contemplate intellectual property (IP) and cybersecurity rights to their designs. Moreover, he said that insurance concerns – who is liable should a part fail – could stall the deployment of AM.
"When it (AM) becomes more mature, I think it's important to look at digital manufacturing as well," van Bockel said.
Generated by readers, the comments included herein do not reflect the views and opinions of Rigzone. All comments are subject to editorial review. Off-topic, inappropriate or insulting comments will be removed.