Comstock to Acquire Covey Park in $2.2B Deal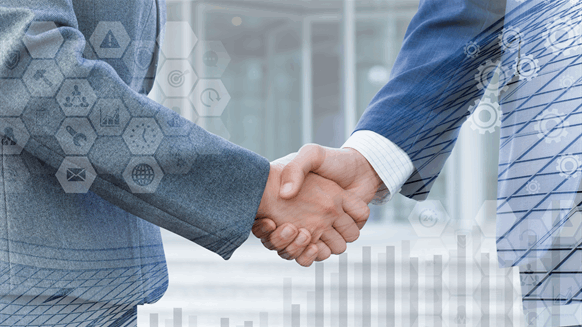 Comstock Resources is acquiring Covey Park Energy in a push to become a leader in the Haynesville Basin.
Comstock Resources, Inc., based in Frisco, Texas, is acquiring privately held Covey Park Energy LLC in a cash and stock deal valued at $2.2 billion including debt, both companies announced Monday.
Covey Park, which operates in the Haynesville Basin of North Louisiana and East Texas, will increase Comstock's daily production to 1.1 billion of cubic feet equivalent (Bcfe) and essentially make the company a basin leader in the Haynesville following the acquisition.
Comstock will also have 293,000 net Haynesville acres with 2,000 net drilling locations as well as 500 miles of gas gathering infrastructure.
"After a year of evaluating several potential targets in the Haynesville shale, we believe we have found the perfect merger partner," Comstock CEO M. Jay Allison said in a release. "This merger is an excellent fit with our existing acreage and continues our strategic plan of creating significant scale and resource depth in the Haynesville shale basin."
Dallas businessman and Dallas Cowboys football team owner Jerry Jones will invest $475 million into Comstock, bringing his total investment in the company to $1.1 billion. He will remain the company's largest shareholder with 75 percent ownership interest.
Private equity firm Denham Capital holds 16 percent ownership interest and will be the second largest shareholder.
"Like other resource plays, the Haynesville can benefit substantially from fragmented operators consolidating and allowing more efficient development," Andrew Dittmar, M&A analyst for Drillinginfo said in a statement emailed to Rigzone.
Dittmar added that Comstock has a significant edge as a consolidator in the play with access to the deep pockets of Jones, who took control of the company last year.
"That allows them to circumvent capital markets, which are virtually closed to E&Ps right now."
The transaction is expected to close by July 31, 2019.
Generated by readers, the comments included herein do not reflect the views and opinions of Rigzone. All comments are subject to editorial review. Off-topic, inappropriate or insulting comments will be removed.