Combined Concho-RSP Company 'Will Likely be in a Very Good Position'
by Andreas Exarheas
|
Rigzone Staff
|
Tuesday, July 03, 2018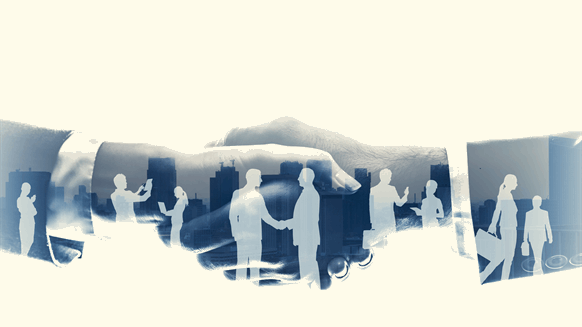 With Concho Resources expected to complete its purchase of RSP Permian in 3Q, Rigzone looks at analyst views of the deal.
The combined company formed by Concho Resources Inc's purchase of RSP Permian Inc. will likely be in a very good position going forward.
That is the view of David Beard, lead exploration and production analyst at Coker Palmer Institutional, who suggested that Concho's decision to buy RSP was a good move.
"This was basically a bolt-on acquisition for Concho, given the relative sizes and contiguous acreage position," Beard told Rigzone.
"We have a theory that the larger companies are able to secure cheaper drilling contracts and have substantial bargaining power with pipelines. Both of these issues, drilling costs and getting product to market, are hot topics at the moment … Thus, the combined company will likely be in a very good position going forward," he added.
Neal Dingmann, SunTrust Robinson Humphrey's managing director of energy, and Robert Morris, an oil and gas exploration and production analyst at Citigroup, also viewed the deal positively.
"I believe the deal makes sense for Concho (CXO) in order to add quality Permian acreage and it appears to be a relatively good deal, despite the high price per acreage, given it was all stock and CXO has the highest valued currency in our coverage universe," Dingmann said.
In a report sent to Rigzone, Citigroup's Morris said the deal provides a "clear advantage."
"While some may question why CXO felt it needed to do this deal, apart from providing a deeper inventory that it can add value to and improve its overall return metrics, it also provides a clear advantage on scale vs. a peer stepping in to buy these assets," Morris stated.
Likelihood of Additional Deals
When asked if he thought the combined Concho-RSP company may buy out more firms in the Permian Basin in the future, Beard suggested it was unlikely in the near-term.
"I would not think they are in a rush to do another deal any time soon. This acquisition gives them contagious expansion and size and scope," Beard said.
Asked the same question, Dingmann said there was likelihood we could see additional deals.
"Given the new economies of scale and continued currency/stock price, there is likelihood we could see additional deals by CXO," he said.
Wood Mackenzie, which said it was unlikely Concho would chase other similar sized acquisitions soon, believes future merger and acquisition (M&A) activity from the company will likely come on a "much more micro scale," via swaps of individual sections and leases with offset operators.
"With that said, we expect the company to focus the bulk of its attention this year towards operational execution and achieving its lofty goal of $2 billion in synergies, rather than on M&A," Alex Beeker, senior research analyst for U.S. upstream oil and gas, and Edward Sherfey, senior research analyst for Lower 48 upstream oil and gas, said in a combined Wood Mackenzie statement.
1
2
View Full Article
Generated by readers, the comments included herein do not reflect the views and opinions of Rigzone. All comments are subject to editorial review. Off-topic, inappropriate or insulting comments will be removed.