CNOOC Leading the Way for China's NOCs
|
Friday, January 25, 2019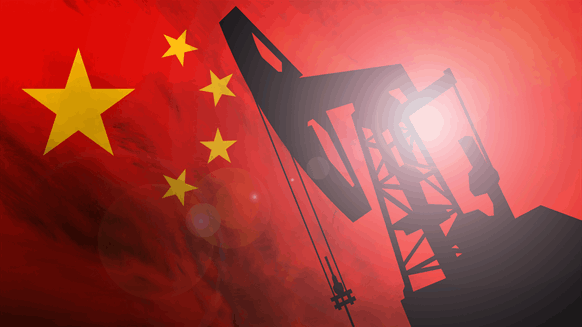 CNOOC has laid out a bullish plan, but keep it in the proper context, says analyst.
Earlier this week, CNOOC Limited unveiled plans to raise capital spending over the next two years to boost production. As Rigzone reported Wednesday, the Chinese national oil company (NOC) intends to:
Increase its total capital budget by approximately 14 percent
Raise net production to 545 million barrels of oil equivalent in 2021 – a nearly 15-percent increase from the company's estimated 2018 net production
Spud 173 exploration wells, acquire nearly 11,000 square miles of new 3D seismic and bring six new projects onstream this year
Although the CNOOC plan conveys a bullish sentiment for China's other NOCs to follow, an analyst with consultancy Wood Mackenzie advises viewing the program within the proper frame of reference.
"The update should be viewed within the context of increased political pressure to secure China's energy self-sufficiency," Maxim Petrov, Wood Mackenzie senior analyst, stated in a commentary emailed Friday to Rigzone. "President Xi Jinping's call for greater self-reliance and the growing economic slowdown in the second half of 2018 have provided impetus for companies to start meeting their national objectives."
In terms of increasing exploration spending, Petrov said CNOOC will likely stay the course domestically.
"The company will continue to look for incremental shallow-water discoveries in the Bohai Bay and will increasingly target high-impact, deepwater exploration in the Pearl River Mouth Basin," said Petrov, adding that CNOOC recently signed a strategic exploration deal with nine international companies in areas A and B within the basin. "CNOOC Ltd. also plans to raise its reserve replacement ratio to 120 percent."
Petrov pointed out that growth initiatives resembling what CNOOC has outlined will likely be forthcoming from PetroChina and Sinopec Corp. when they report their plans in March.
"Whether this leads to greater collaboration with the Majors and independents in China is yet to be seen," said Petrov. "(B)ut we expect a stronger push to improve near-term growth and find a sustainable middle ground between commercial and national interests. Increasing output and investment are now front of mind of every Chinese state-owned enterprise."
Although CNOOC will likely realize annual domestic production increases of approximately 1 percent for the next three years, the company should achieve more impressive output growth from its international portfolio, Wood Mackenzie projects.
"Total output is expected to grow at above 4 percent per year through 2021," said Petrov. "Overseas production will underpin the company's outlook."
Petrov contends that CNOOC's overseas production will grow at 10 percent per year – a more optimistic outlook than Wood Mackenzie's estimate of 9 percent. He said that the primary growth drivers will include acreage in Nigeria, Guyana and North America (the Eagle Ford and deepwater Gulf of Mexico in the United States and the oil sands in Canada).
"There is potential for outperformance internationally given the success in Guyana," added Petrov.
Generated by readers, the comments included herein do not reflect the views and opinions of Rigzone. All comments are subject to editorial review. Off-topic, inappropriate or insulting comments will be removed.