CNOOC Budgets Capex of Up To $13.7B in 2020
|
Tuesday, January 14, 2020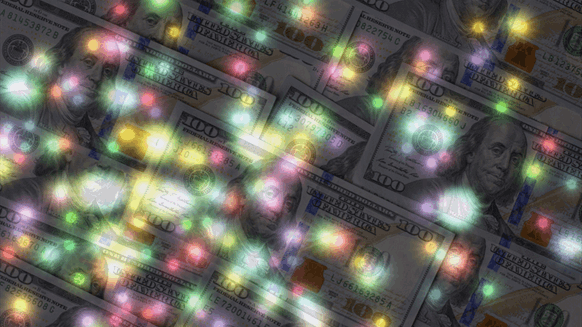 CNOOC Limited's total capital expenditure for 2020 is budgeted at $12.31 billion to $13.76 billion, the company has revealed.
CNOOC Limited's total capital expenditure (CAPEX) for 2020 is budgeted at $12.31 billion (RMB85 billion) to $13.76 billion (RMB95 billion), the company has revealed.
Exploration CAPEX will account for approximately 20 percent of the total spend. Development, production and "others" will account for approximately 58 percent, 20 percent and 2 percent of the total expenditure, respectively, according to CNOOC.
CNOOC plans to drill 227 exploration wells and collect approximately 10,420 square miles of 3D seismic data this year. Ten new projects are expected to come on stream in 2020, comprising the below:
Penglai 19-3 oil field block 4 adjustment/Penglai19-9 oil field phase II
Qinhuangdao 33-1 South oil field phase I
The Bozhong 19-6 gas field pilot area development project
The Luda 16-3/21-2 joint development project
The Nanbao 35-2 oil filed S1 area
The Jinzhou 25-1 oil field 6/11 area
The Liuhua 29-1 gas field development project
The Liuhua 16-2 oil field/20-2 oil field joint development project
Liza oil field phase 1 (this has already come online)
Buzzard oil field phase II
CNOOC's targeted net production for 2020 is 520 million to 530 million barrels of oil equivalent (boe). The company's net production for 2019 is expected to be approximately 503 million boe. For 2021 and 2022 this figure is estimated to be around 555 million boe and 590 million boe, respectively.
"In 2020, the company will steadily increase its oil and gas reserves and production, pursue profitable reserves and production, lay a solid foundation for high-quality development through technology innovations and management enhancement, and create excellent returns for our shareholders," CNOOC CEO and President Xu Keqiang said in a company statement.
Xie Weizhi, the chief financial officer of CNOOC, said, "the company will continue to maintain cost competitiveness, maintain prudent investment decision-making, and ensure the effective implementation of the capital expenditure plan to fully promote the company to a new phase of high-quality development".
The CNOOC Limited Group is the largest producer of offshore crude oil and natural gas in China and one of the largest independent oil and gas exploration and production companies in the world, according to the company's website.
In November last year, the company appointed Keqiang as its new CEO. During the same month, CNOOC appointed Wang Dongjin as chairman and chairman of the nomination committee.
To contact the author, email andreas.exarheas@rigzone.com
Generated by readers, the comments included herein do not reflect the views and opinions of Rigzone. All comments are subject to editorial review. Off-topic, inappropriate or insulting comments will be removed.