'Clear Challenge' in Permian Relates to Shortage of Available Takeaway
by Andreas Exarheas
|
Rigzone Staff
|
Wednesday, June 13, 2018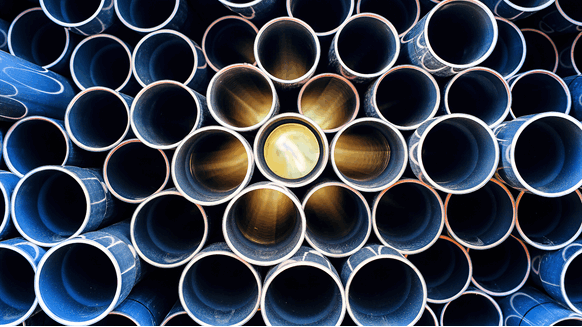 Rigzone highlights some of the upcoming challenges for oil and gas firms in the Permian.
The "clear challenge" producers of oil and natural gas in the Permian Basin will face this year relates to a shortage of available takeaway, Mara Roberts Duque, a senior oil and gas analyst at BMI Research, has confirmed.
"This trend has become evident on the crude side as the rapid increase in output struggles to find pipeline space to get to market," Duque told Rigzone. "We do not expect additional large-scale crude pipelines [to] come online before the end of this year," she added.
"Natural gas producers are facing a similar challenge. A number of proposed projects are under consideration with most originating from the play's natural gas trading hub in Waha, Texas. However, we do not expect any additional capacity to come online before 3Q 2019," Duque continued.
In light of the constraints, Duque believes companies will increasingly look to advance development in other shale regions.
"There has been a steady growth in the four-week rolling average rig change in the Eagle Ford and Williston basins since February 2018. Moreover, it appears that the SCOOP and STACK plays in the Cana Woodford area are seeing more attention with rigs in Oklahoma returning fast," Duque said.
Paul Goydan, partner at the Boston Consulting Group (BCG), also suggested that pipeline space would be a challenge for oil and gas companies in the Permian in 2018, stating that takeaway capacity for both oil and gas "is forecasted to be insufficient to keep up with growing production".
In addition, Goydan suggested that "dealing with cost inflation" is another challenge facing oil and gas companies in the region.
"Capital costs have been increasing … as OFS [oilfield services] companies are needing to replace neglected equipment as well as recoup margins sacrificed in the downturn," Goydan told Rigzone.
"Similarly, operating costs are increasing as a result of labor costs raising and needing to spend more on maintenance to offset cutbacks during the downturn," he added.
"While these issues are going to be faced by operators in all theaters, this will be most pronounced in the Permian as it is the most active and competitive basin and has a limited labor pool," Goydan continued.
Goydan also claimed that the roads and infrastructure network in the Permian are being "pushed to their limits," and suggested this will result in further problems.
"There have been increasing road accidents and visible deterioration in roads. Traffic jams and backups are not unheard of. This will naturally translate into cost inflation and time delays," he said.
For those looking to control cost increases, the BCG partner suggested "harness[ing] digital as a solution".
"Oil and gas companies working in the Permian Basin should focus on real-time monitoring of assets to improve maintenance efficiency," he said.
1
2
View Full Article
Generated by readers, the comments included herein do not reflect the views and opinions of Rigzone. All comments are subject to editorial review. Off-topic, inappropriate or insulting comments will be removed.