Clean Energy Leader Appointed BOEM Director
|
Friday, January 13, 2023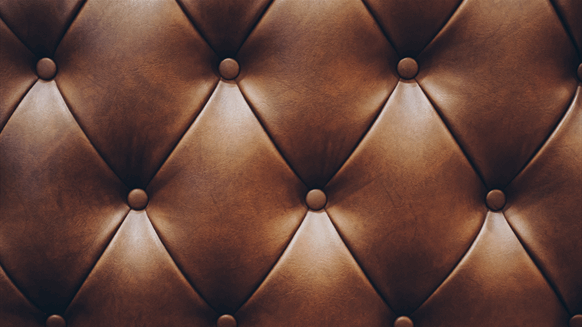 A new Bureau of Ocean Energy Management Director has been named.
The U.S. Department of the Interior (DOI) has announced that Elizabeth Klein has been named Director of the Bureau of Ocean Energy Management (BOEM).
Klein will succeed Amanda Lefton, who served as the first BOEM Director in the Biden-Harris administration and announced her resignation effective January 19. Klein is described by the DOI as an experienced attorney and leader in clean energy, climate change, and environmental law and policy. She has been a member of the Biden-Harris administration since January 20, 2021, and has served as Senior Counselor to Secretary Haaland "with an emphasis on water policy and climate change resilience", the DOI highlighted.
Prior to joining the administration, Klein was Deputy Director of the non-partisan State Energy & Environmental Impact Center at NYU School of Law, which supports state Attorneys General addressing clean energy, climate, and environmental initiatives of regional and national importance. Klein has previously worked for the Clinton and Obama administrations.
"Liz has been an invaluable asset at the department since day one, and we are thrilled she is taking on this new role," Chief of Staff Rachael S. Taylor said in a DOI statement.
"The Interior Department is leading the effort to foster a clean energy future, and Liz will be critical to our efforts to meet the President's ambitious goals to deploy affordable clean energy to power homes across America and create good-paying jobs in the growing offshore wind industry," Taylor added in the statement.
Under Lefton's leadership, DOI approved the nation's first two commercial scale offshore wind projects and evolved its approach to offshore wind to drive towards union-built projects and a domestic-based supply chain, the DOI highlighted.
"BOEM is at the epicenter of the Department's work to create good-paying union jobs in the offshore energy sector, support a reliable domestic supply chain, and meet the moment for a clean energy economy - Amanda has been a driving force of this effort, and we are grateful for her vision, commitment, and service to this country," Taylor stated.
Prior to serving as BOEM Director, Lefton most recently served as the First Assistant Secretary for Energy and Environment for the Governor of New York, where she led the State's climate and environmental initiatives and managed a portfolio of twelve agencies and authorities. Previously, Lefton was the Deputy Policy Director for The Nature Conservancy in New York, worked in the labor movement for the Rochester Regional Joint Board of Workers United, and for the New York State Assembly. Lefton has also worked for the State Senate.
Following the announcement of Klein's appointment, the DOI revealed that it was taking steps to "strengthen offshore clean energy development". The DOI outlined that, as part of the measures, BOEM would publish a proposed rule to update regulations for clean energy development on the U.S. Outer Continental Shelf.
"The proposed regulations would modernize regulations, streamline overly complex and burdensome processes, clarify ambiguous provisions and enhance compliance provisions in order to decrease costs and uncertainty associated with the deployment of offshore wind facilities," the DOI said in an organization statement.
BOEM is the DOI's lead bureau responsible for the management of America's offshore energy and mineral resources. Its mission is to manage development of U.S. Outer Continental Shelf energy and mineral resources in an environmentally and economically responsible way, according to its website.
To contact the author, email andreas.exarheas@rigzone.com
Generated by readers, the comments included herein do not reflect the views and opinions of Rigzone. All comments are subject to editorial review. Off-topic, inappropriate or insulting comments will be removed.