China's Tariffs: A Headache for the Next Wave of US Natgas Export Projects?
|
Tuesday, November 20, 2018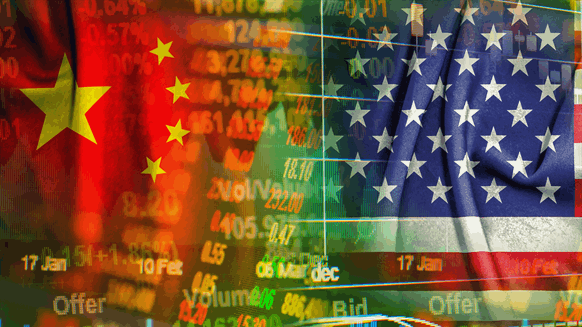 What effect will Trump's tariffs have on US LNG exporters in particular and LNG trade?
China is the world's second largest importer of LNG after Japan and an important customer for U.S. LNG. For example, this year between January and August, China purchased 1.6 of the 14.9 million tonnes of U.S. LNG, according to Thomson Reuters' data, but Sept. 24 marked the start of President Trump's imposition of tariffs on $200 billion worth of Chinese goods and China's retaliatory levy of 10 percent on imports of US LNG. What effect will this have on US LNG exporters in particular and LNG trade?
Wholesale prices are already near their highest levels in a decade, driven by rising shipping costs, low European gas stocks and Chinese purchases to avoid a recurrence of last winter's gas shortages. In the run-up to and during this winter, tariffs on U.S. LNG could lead Chinese purchasers to diversions and swaps with other sources of supply such as Qatar, Australia, Papua New Guinea, Russia and according to Guy Broggi of Consultant indépendant chez LNG Markets "even European re-loads." China is expected to buy about 8 million tons of LNG in coming months on the spot market. Companies like Cheniere Energy could still benefit since they also supply the spot market for traders to swap cargoes, take advantage of price differences or shorter delivery times.
How long and how far this tit-for-tat spat will go on for is anyone's guess but on the surface, this sounds like bad news for U.S. LNG exporters. China National Petroleum Corp.'s contract with Cheniere Energy to supply 1.2 million tons of LNG a year until 2043 should be unaffected.
There are five upcoming projects underway which would raise total U.S. LNG exports to 9.6 billion cubic feet a day by the end of 2019. These will have already signed up long-term customers for a large portion (if not all) of their prospective output. But for the dozen or so proposed export projects planned at existing or new terminals awaiting Final Investment Decision, the normal commercial realities will apply, including cancellation, postponement or else "projects have to find their own buyers and if not the Chinese then other markets" will have to be found, Broggi said.
Indeed, "U.S. producers seem keener than ever to export–even to Europe" observed Karen Sund, CEO of consultancy Sund Energy. For instance, we could see Chinese buyers purchasing U.S. cargoes in Europe, just as the United States did when it bought Russian LNG exports from the Yamal Peninsula sanctioned project in January for New England customers. This is made easier because LNG is a commodity with a global market and as Rudolf Huber, President of LNG Austria observed, "LNG as a substance is not easily distinguishable from any other LNG coming from anywhere else."
Strategically, China is working to ensure its long-term energy security through diversity of supply and to avoid overdependence on any single supplier. In September, Petro China signed a 22-year contract with Qatargas for 3.4 million tonnes of LNG a year and PetroChina's Canadian subsidiary has a 15 percent share in Shell's Canadian LNG export project at Kitimat in British Columbia.
In sum, while the impact on U.S. LNG exports is difficult to predict it is a certainty that new U.S. LNG exporters are entering a buyer's market. According to IEA figures, worldwide LNG export capacity will grow rapidly from 450 billion cubic meters (Bcm) in 2016 to 650 bcm in 2022 while demand rises more slowly from 353 Bcm to 460 Bcm, leaving 190 Bcm looking for buyers.
Sund's judgement, harsh as it may sound, is that "China does not need American LNG" but for long-term strategic reasons it may continue to be a customer for U.S. LNG.
Nicholas is a hugely experienced upstream energy correspondent and expert that writes and provides consultancy services for a range of business and media clients worldwide. Reach Nicholas at info@nicnewmanoxford.com.
Generated by readers, the comments included herein do not reflect the views and opinions of Rigzone. All comments are subject to editorial review. Off-topic, inappropriate or insulting comments will be removed.