China Trade War Fears, EIA Report Keep Crude in Check
by Matthew V. Veazey
|
Rigzone Staff
|
Thursday, September 06, 2018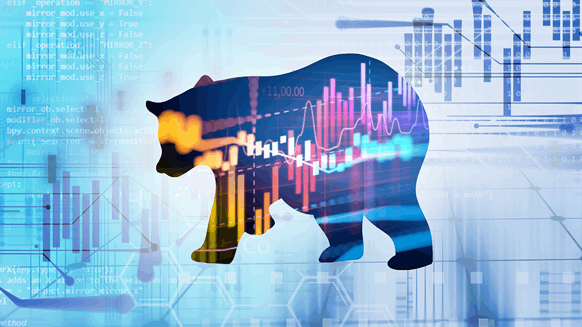 Concerns about trade between the US and China, coupled with a mixed US government report, contribute to bearish crude oil price movement.
Concerns about trade between the United States and China, coupled with a mixed U.S. government report, contributed to bearish crude oil price movement Thursday.
"West Texas Intermediate has retreated a bit from the $70 level, primarily due to ongoing fears of a trade war with China," said Robert Rapier, Chief Energy Analyst for Investing Daily, told Rigzone.
Also influencing the crude oil benchmark was the latest inventory data report from the U.S. Energy Information Administration (EIA), which indicated mixed results, Rapier noted.
The October WTI futures price settled at $67.77 a barrel Thursday, losing 95 cents for the day after trading within a range from $67.00 to $69.02. The November Brent contract also ended the day lower, settling at $76.50 – a 77-cent decline.
"The EIA reported a bullish 4.3-million-barrel decline in domestic crude oil stocks, while the market had been expecting a 2.5-million-barrel decline," Rapier said. "That puts overall U.S. crude inventories right in the middle of the five-year average range, but inventories in Cushing, Okla., are still quite low. Nevertheless, after falling for 12 straight weeks, they have now reversed direction and shown a build for four straight weeks. I think that gives traders a bit more confidence that the market is adequately supplied."
Rapier also pointed out that the EIA report's gasoline and distillate inventory figures surprised traders by revealing an unexpected build.
"Combined, inventories for these two finished products rose by nearly 5 million barrels, contrary to an expected 1.5-million-barrel draw," Rapier explained. "That puts downward pressure on gasoline prices."
The front-month reformulated gasoline futures price declined by more than a penny Thursday, settling at $1.95 per gallon.
In the past week, gasoline prices have declined by nearly 10 percent for a variety of reasons, Rapier added. He cited the rise in gasoline inventories, the decline in the price of crude, the end of the summer driving season and refiners' pending transition to manufacturing less costly winter gasoline.
The October Henry Hub natural gas price did not buck Thursday's bearish trend in energy commodity prices. The benchmark settled at $2.77, reflecting a two-cent decline for the day.
Generated by readers, the comments included herein do not reflect the views and opinions of Rigzone. All comments are subject to editorial review. Off-topic, inappropriate or insulting comments will be removed.