Chevron Unveils Shared Vision for North West Shelf Infrastructure Stimulus
Maud Kay
|
Wednesday, May 16, 2018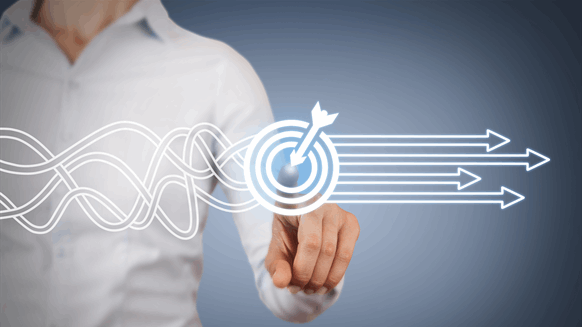 Chevron extends invitation to Woodside and Shell to collaborate on shared infrastructure development.
Chevron Corp. has extended an invitation to Woodside and Shell to collaborate on a shared infrastructure development to commercialize stranded gas fields in the North West Shelf and carry Australia into the "next major LNG wave."
Chevron floated the initiative at the Association of Petroleum Production and Exploration Conference in Adelaide, where the supermajor's Australia Managing Director Nigel Hearne said the challenge of sustaining 11 trains at full capacity with Carnarvon basin gas for the next 30 years could be achieved with a "shared vision."
While collaborative efforts has formed a part of the narrative for the three coal-seam to LNG plants on Curtis Island in Queensland, Hearne's comments in Adelaide represented the first time that the idea has been suggested for Australia's North West Shelf.
Nigel Hearne
Australia Managing Director, Chevron
"With a few exceptions, historically we've seen 'go it alone' and point-to-point development strategies in the basin. They have suited individual players and the record $200 billion investment spend by the industry. Going forward, there is a better way," Hearne said.
Hearn said a collaborative effort to avoid duplication of infrastructure and attract investment would require the support of Australian state and federal governments.
"Imagine a Trans Carnarvon Basin Trunkline – or TCT - as a multi-user offshore pipeline, connecting shared offshore infrastructure to create a truly 'interconnected basin'. This could link remote accumulations such as Scarborough, Thebe and the Exmouth fields, to existing gas facilities such as the North-West Shelf, Pluto (both Woodside operated) and Wheatstone (Chevron-led).
"Something like this would enable gas from offshore fields to flow to where it is needed, and when it is needed via an onshore interconnector across the Burrup Peninsula. Combining this with existing pipelines to shore that interconnect with the (domestic gas) Dampier Bunbury Natural Gas Pipeline, the opportunities for system optimization and value creation are mind boggling."
Hearne said while collaboration initiatives were not common in Australia, shared pipelines in the North Sea, transportation in Canada and joint efforts in the U.S. shale gas space have all delivered successful outcomes.
"Our industry has faced these types of challenges before, and can again, adapting to new and greater barriers will mean doing our business in a different way. It will mean putting aside individual interests and collaborating to create additional value across a basin-wide system – to make the pie bigger, not just take a bigger slice of a smaller pie," Hearne said.
Woodside chief executive Peter Coleman, however, said Australia's tax system would have to be revised to make the plan feasible.
Coleman said Australia's tax system would have to be overhauled and development strategies coordinated for the shared vision to work.
"The current tax structures just don't encourage it, it's going to take some time to work through that," said Coleman. "But it shouldn't stop us working on it at all."
"Woodside's engineers are working feverishly on designing a pipe (for the undeveloped Scarborough field). So it is going to take a little bit of a leap of faith for some others to get me to add some diameter to that pipe."
Royal Dutch Shell plc, nevertheless, appeared more receptive to the idea.
Zoe Yujnovich, Country Chair Shell Australia, said: "we have a poor record on collaboration from east to west.
"We must see greater cooperation between ventures to reduce waste and duplication and ultimately drive value to Australian customers. Because unless we can improve the attractiveness of our projects to investors, ullage in LNG trains may fast become an unmanaged reality – not a situation that will be easily recovered."
Based in Perth, Australia, Maud Kay is a freelance writer, with a focus on the energy sector.
Generated by readers, the comments included herein do not reflect the views and opinions of Rigzone. All comments are subject to editorial review. Off-topic, inappropriate or insulting comments will be removed.