Chevron Phillips, Qatar Petroleum to Build Ethane Cracker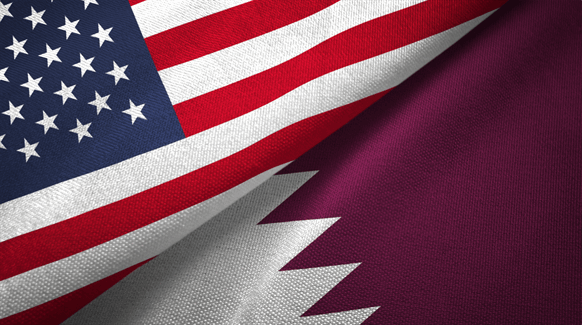 The Ras Laffan Industrial City complex will comprise an ethane cracker and two high-density polyethylene units.
Chevron Phillips Chemical Co. LLC (CP Chem) on Monday signed an agreement with Qatar Petroleum (QP) to pursue the development, construction and operation of a petrochemicals complex in Qatar's Ras Laffan Industrial City, the U.S.-based firm reported.
According to a written statement from CP Chem, the complex is expected to comprise a 1,900-kiloton-per-annum (KTA) ethane cracker and two high-density polyethylene (HDPE) units with a combined capacity of 1,680 KTA. QP will own a 70-percent majority share in the joint venture and CP Chem will hold the remaining 30 percent stake, CP Chem noted. Moreover, QP stated that the facility will be the largest ethane cracker in the Middle East and will raise Qatar's polyethylene production capacity by 82 percent.
Patrick Kirby, chemicals principal analyst with Wood Mackenzie, observed that the planned CP Chem-QP project represents the fourth ethane-based steam cracker in Qatar using local ethane supply. Three facilities in-country currently boast more than 2.7 million tonnes per annum (mtpa) of ethyelene capacity and the new project will raise that figure by nearly 70 percent, he said.
"The conclusion of these agreements constitutes an important milestone for Qatar Petroleum as petrochemicals represent a major pillar of our growth strategy to achieve our vision of becoming one of the best national oil and gas companies in the world," Saad Sherida Al-Kaabi, QP's president and CEO and Qatar's Minister of State for Energy Affairs, said at a press conference Monday in Doha following a signing ceremony with CP Chem.
CP Chem stated that it will exclusively license its "MarTECH" loop slurry HDPE manufacturing process for the project. Moreover, the company noted that it will provide project management, engineering and construction services. During the project's development phase, CP Chem and QP will also consider using Qatar Chemical Co. (Q-Chem) joint ventures to provide overall operational management of the facility, CP Chem added.
"Qatar is one of the world's leading producers of the natural gas liquids that will fuel these world-scale assets," noted Mark E. Lashier, CP Chem's president and CEO. "This project fits perfectly with our global strategy to build petrochemical assets in regions of the world where feedstock options are abundant and competitively priced."
CP Chem noted the project's engineering design phase should begin shortly and that it anticipates a late-2025 start-up.
"The announcement builds on a long history of joint ventures between Qatar Petroleum and Chevron Phillips Chemical in Qatar," concluded Kirby. "The addition of this project in the Middle East will accompany other large-scale capacity additions taking place, both globally and in the region, through the next decade. The ethane feedstock offers an alternative route to access the petrochemical industry, as opposed to the growing trend of crude-oil-to-chemicals."
Generated by readers, the comments included herein do not reflect the views and opinions of Rigzone. All comments are subject to editorial review. Off-topic, inappropriate or insulting comments will be removed.