Chevron Okays GOM Waterflood
|
Thursday, September 19, 2019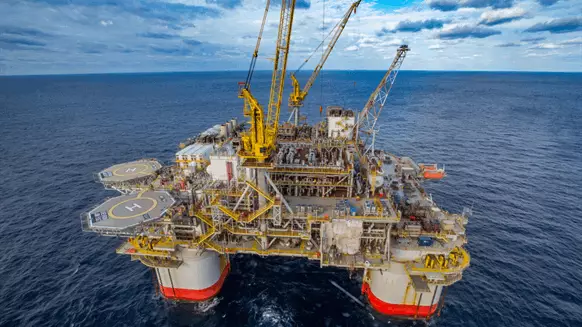 Chevron Corp. reported Thursday that it has sanctioned a waterflood project in the St. Malo field, located in the Gulf of Mexico. PHOTO SOURCE: Business Wire
Chevron Corp. reported Thursday that it has sanctioned a waterflood project in the St. Malo field, located in the Gulf of Mexico (GOM) approximately 280 miles (451 kilometers) south of New Orleans, La.
"The St. Malo field is a world-class asset that is positioned for highly economic brownfield development," Steve Green, president of Chevron North America Exploration and Production, said in a written statement emailed to Rigzone. "With our leading technology, experienced workforce and broad portfolio, we're delivering value in the Gulf of Mexico."
According to Chevron, the waterflood project should boost recovery from St. Malo by more than 175 million barrels of oil equivalent. The company added the brownfield development – its first such project to extend the life of a field in the deepwater Wilcox trend – calls for two new production wells, three new injector wells and topsides injection equipment for the Jack/St. Malo floating production unit.
Chevron subsidiaries Chevron U.S.A. Inc. and Union Oil Co. of California own a 51-percent working interest in St. Malo. Other companies with stakes in the deepwater field include the Murphy Oil Corp. and Petrobras America Inc. venture MP Gulf of Mexico, LLC (25 percent), Equinor Gulf of Mexico LLC (21.5 percent), Exxon Mobil Corp. (1.25 percent) and Eni Petroleum US LLC (1.25 percent).
St. Malo is located in 6,900 feet (2,103 meters) of water and began production in December 2014, according to Murphy's website. Chevron estimates the field will be productive for another 30 years. St. Malo was developed along with the nearby Jack field. In 2018, the fields produced 139,000 total barrels per day of liquids and 21 million total cubic feet per day of natural gas, Chevron's website states.
To contact the author, email mveazey@rigzone.com.
Generated by readers, the comments included herein do not reflect the views and opinions of Rigzone. All comments are subject to editorial review. Off-topic, inappropriate or insulting comments will be removed.