Chevron Expands Elite Group with Anadarko Deal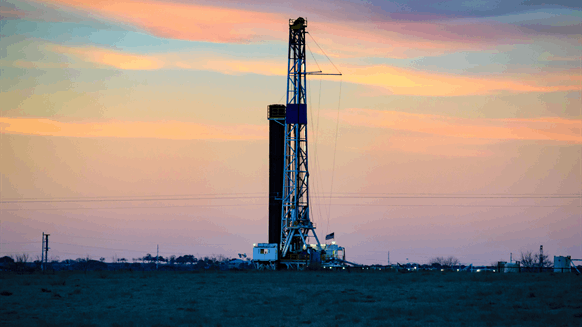 Rystad Energy expects Chevron will eclipse ExxonMobil in Permian production.
Chevron Corp. enters a more elite group of oil and gas firms with its $50 billion cash-and-stock deal to acquire Anadarko Petroleum Corp. (APC), according to consultancy Wood Mackenzie.
"Chevron now joins the ranks of the UltraMajors – and the big three becomes the big four," Roy Martin, senior analyst for corporate analysis with Wood Mackenzie, said in a written statement emailed to Rigzone.
Adding that the acquisition marks the biggest upstream deal since Royal Dutch Shell plc acquired BG Group plc in 2015, Martin pointed out that it will elevate Chevron from fourth- to second-largest producing major in 2019 terms.
In a separate written statement, Rystad Energy observed that Chevron and APC – currently the world's 10th- and 41st-largest oil and gas producers, respectively – will leap-frog to seventh place after the merger. That will place Chevron ahead of Shell and BP in the rankings and behind only ExxonMobil and the world's five largest national oil companies, the consultancy stated.
"The acquisition makes the Majors' peer group much more polarized," said Wood Mackenzie's Martin. "ExxonMobil, Chevron, Shell and BP are now in a league of their own."
Martin also said that acquiring Anadarko plays to Chevron's strengths in tight oil and liquefied natural gas (LNG). Moreover, he said that it diversifies Chevron's growth options while adding to its tight oil and offshore assets.
"By buying Anadarko, they take on a highly contiguous Delaware basin position in the Permian," explained Martin. "Chevron ought to be able to do more with the acreage than Anadarko, which lagged behind in terms of well productivity. Chevron's deepwater Gulf of Mexico position is also strengthened."
According to Per Magnus Nysveen, founding partner and head of research with Rystad, the deal is a big win for Chevron in the Permian Basin.
"We have always considered Anadarko as having the best positioned acreage in the sweetest spot of the Permian Delaware basin," Nysveen said in statement that his firm emailed to Rigzone. "Combining these shale assets with Chevron's strong legacy position in the same area, we will now see Chevron emerging as the clear leader among all Permian players, both in terms of production growth and as a cost leader."
In fact, Nysveen pointed out that the acquisition will enable Chevron to eclipse even ExxonMobil in the Permian.
"The combined entity will be by far the largest producer in the Permian, which is the fastest-growing basin in the world, well ahead of ExxonMobil," said Nysveen. "By 2025, the merged entity will be able to produce as much as 1.6 million barrels of oil per day from the Permian Basin alone."
RT Dukes, Wood Mackenzie's research director for Lower 48 oil and gas, also pointed out that the deal gives Chevron a more active role in the midstream via Anadarko's holdings in Western Midstream Partners, LP.
"Chevron has been noticeably absent in the midstream rush in the past couple of years," said Dukes. "It now takes a 55-percent stake in Western Gas, which goes a long way toward fixing that. Also, APC Western's structure was simplified at the end of last year, giving Chevron a vehicle to spin assets down in the future if needed."
In addition, Wood Mackenzie Lower 48 Research Director Robert Clarke observed that the deal will see Chevron take an even more prominent leading position in low-royalty assets in the U.S. Lower 48.
1
2
View Full Article
Generated by readers, the comments included herein do not reflect the views and opinions of Rigzone. All comments are subject to editorial review. Off-topic, inappropriate or insulting comments will be removed.