Chevron Capex Highlights Permian
by Bloomberg
|
Kevin Crowley
|
Monday, January 14, 2019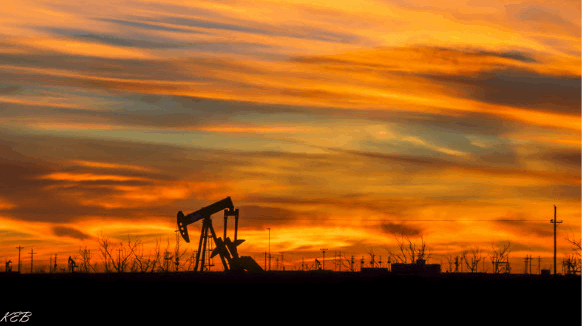 Chevron's capital budget underscores the importance of shale, particularly in the Permian Basin.
(Bloomberg) -- Chevron Corp. will spend about half its capital budget on projects that yield quick returns over the next three years, underscoring the importance of shale as it prepares for growing uncertainty in how the world consumes energy.
The U.S. oil giant will spend about $9 billion to $10 billion a year on "short-cycle investments" through 2022, primarily focused on the Permian Basin, the world's biggest shale oil region, the San Ramon-based company said in a presentation on its website Friday. The Permian is on course to make up about one in five barrels the super major pumps worldwide.
Big Oil was slow to join the U.S. shale boom, focusing on mega offshore projects while watching independent wildcatters work out the technology before dipping their toes in. But now they're investing heavily, attracted by the ability to ramp up production quickly and potentially reduce it if oil prices crash.
That's a particularly useful trait when the future of oil and gas consumption is unclear, with electric vehicle usage growing and governments clamping down on greenhouse gas emissions.
"Most of our assets are competitive when tested against aggressive scenarios" such as the International Energy Agency's sustainable development model, Chevron said. "Our portfolio is resilient and flexible."
Oil and natural gas production increased by about 7 percent last year compared with a year earlier, Chevron said, in line with analysts' expectations. The company also said "organic" capital-projects spending exceeded its target by 5 percent in 2018.
In Chevron's refining business, the company performed a "high" amount of maintenance work during the fourth quarter, according to the presentation. Chevron is scheduled to release complete fourth-quarter and full-year results on Feb. 1.
To contact the reporter on this story: Kevin Crowley in Houston at kcrowley1@bloomberg.net
To contact the editors responsible for this story: Simon Casey at scasey4@bloomberg.net, Carlos Caminada, Catherine Traywick
©2019 Bloomberg L.P.
Generated by readers, the comments included herein do not reflect the views and opinions of Rigzone. All comments are subject to editorial review. Off-topic, inappropriate or insulting comments will be removed.