Chevron Bows Out of Anadarko Chase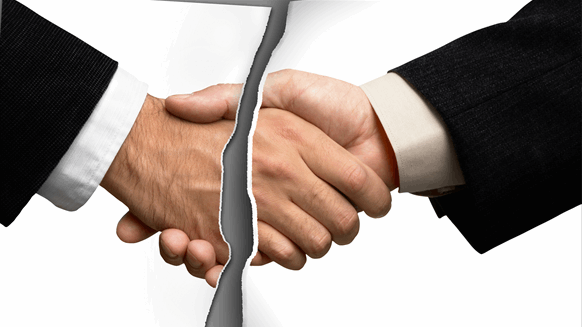 Chevron will not increase its offer to buy Anadarko.
Chevron Corporation will not increase its offer to acquire Anadarko Petroleum Corporation.
As a result, the company anticipates that Anadarko will terminate its merger agreement with Chevron. Upon termination of the agreement, Anadarko will be required to pay Chevron a termination fee of $1 billion.
"Winning in any environment doesn't mean winning at any cost. Cost and capital discipline always matter, and we will not dilute our returns or erode value for our shareholders for the sake of doing a deal," Chevron's Chairman and CEO, Michael Wirth, said in a company statement.
"Our advantaged portfolio is driving robust production and cash flow growth, higher investment returns and lower execution risk. We are well positioned to deliver superior value creation for our shareholders," he added.
Chevron said Thursday that the company plans to increase its share repurchase rate by 25 percent, to $5 billion per year.
On April 12, Chevron revealed that it had entered into an agreement to buy Anadarko. Twelve days later, Occidental Petroleum Corporation announced that it had made a proposal to acquire Anadarko. The company then went on to alter its offer last week. On Monday, Anadarko announced that it intended to terminate its Chevron merger deal in order to enter into a definitive merger agreement with Occidental.
In a statement sent to Rigzone today, Occidental said, "we look forward to signing a merger agreement with Anadarko and realizing value for our stakeholders as soon as possible".
Occidental's latest deal to acquire Anadarko was for $76 per share, comprised of $59 in cash and 0.2934 shares of Occidental common stock per share of Anadarko common stock. The company's previous offer was also for $76 per share, but that was comprised of $38 in cash and 0.6094 shares of Occidental common stock for each share of Anadarko common stock.
Occidental has already agreed a deal to sell Anadarko's Africa assets to Total S.A. for $8.8 billion.
Generated by readers, the comments included herein do not reflect the views and opinions of Rigzone. All comments are subject to editorial review. Off-topic, inappropriate or insulting comments will be removed.