Chemical Industry Metric Suggests Gains for US Economy
|
Wednesday, February 26, 2020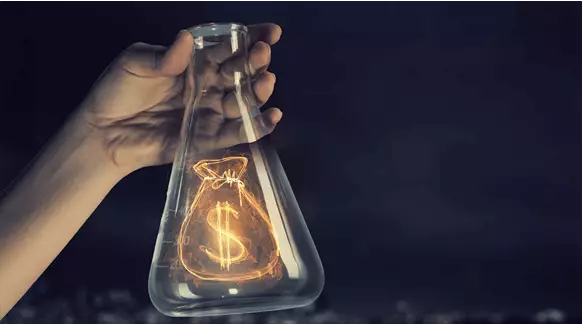 The American Chemistry Council reported Tuesday that one of its economic indicators suggests a growth trend for the broader US economy for much of this year.
The American Chemistry Council (ACC) reported Tuesday that one of its economic indicators suggests a growth trend for the broader U.S. economy for much of this year.
"The CAB signals gains in U.S. commerce into the fourth quarter of 2020," ACC Chief Economist Kevin Swift commented in a written statement, referencing the organization's Chemical Activity Barometer (CAB).
According to ACC, the CAB stems from a composite index of chemical industry activity and comprises four main components: production, equity prices, product prices and inventories as well as other indicators. ACC contends the early position of chemical industry activity in the supply chain has been found to consistently lead the U.S. economy's business cycle. Moreover, it argues the CAB can help to determine turning points and likely trends in the broader economy.
For February, the CAB posted a 0.4-percent gain on a three-month moving average (3MMA) basis following a 0.7-percent increase in January, ACC stated. Year-over-year, the CAB figure is up 2 percent, added the organization. Noting that month-on-month CAB movements can be volatile, ACC maintains the 3MMA figure shows "a more consistent and illustrative picture of national economic trends."
ACC also stated that, unadjusted, the CAB was down 0.4 percent for February against 1.5-percent and 0.3-percent gains for January and December, respectively. It added that the "diffusion index" – a measure of the number of positive contributors compared to the total number of indicators monitored – increased to 68 percent in February. Click here to view an ACC-supplied table showing adjusted (3MMA) and unadjusted CAB data for the past six months and Feb. 2019.
ACC noted that production-related indicators rose in February. It also observed the following:
A generally improving trend in construction-related resins, pigments and related performance chemistry, suggesting the possibility of additional gains in the housing sector
Mixed results for plastic resins used in packaging and for consumer and institutional applications
An improvement in performance chemistry, with "widespread gains among segments"
Mixed results for U.S. exports
Surging equity prices
Improving product and input prices, but mixed results for inventory and other indicators.
When asked by Rigzone if the latest CAB figures detected any coronavirus-induced effects on demand or the supply chain, an ACC spokesperson said the effect was "slight" at the time. Note that the figures released Tuesday were tabulated last week.
A more complete collection of CAB data is available on ACC's website.
To contact the author, email mveazey@rigzone.com.
Generated by readers, the comments included herein do not reflect the views and opinions of Rigzone. All comments are subject to editorial review. Off-topic, inappropriate or insulting comments will be removed.