Caterpillar's Sales, Revenues Up $15.86B Year on Year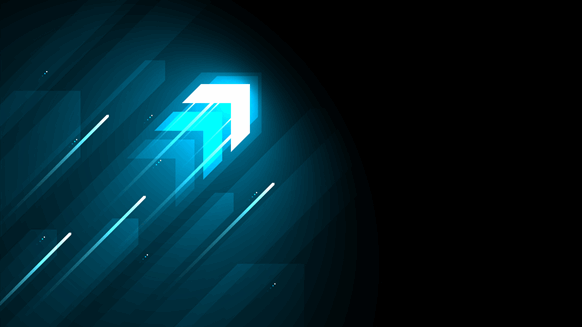 Caterpillar's gross income rose 17 percent year on year.
Image by Suppachok Nuthep via iStock
Caterpillar Inc. reported Thursday $15.862 billion in gross income for the first quarter of 2023, up 17 percent against the corresponding 2022 period on higher sales volumes and realized prices.
The engine, equipment and locomotive maker's gross income from its energy and transportation segment rose 24 percent to $6.254 billion year on year. Quarter on quarter the segment fell from $6.823 billion in October-December 2022. Total sales and revenues also slid sequentially, from $16.597 billion in last year's closing quarter.
The $2.273-billion year-on-year increase in gross income "was due to favorable price realization and higher sales volume, partially offset by unfavorable currency impacts primarily related to the euro, Japanese yen and Australian dollar. The increase in sales volume was driven by higher sales of equipment to end users, partially offset by lower services sales volume", Caterpillar said in a filing with the USA Securities and Exchange Commission.
Its three primary segments—construction industries, resource industries and energy and transport—all registered growth.
In energy and transport, sales climbed by $1.216 billion year on year with bigger receipts "across all applications and inter-segment sales". Oil and gas sales surged 39 percent compared to the 2022 opening quarter to comprise the largest share in the segment at $1.314 billion.
"Sales increased for reciprocating engine aftermarket parts and engines used in well servicing and gas compression applications. Turbines and turbine-related services increased as well", Caterpillar said.
Its North America operations logged a 30 percent increase in gross income from the corresponding 2022 quarter, contributing $7.95 billion, of which $7.458 billion came from machinery, energy and transport sales. Latin America grew 10 percent, while the Europe, Middle East and Africa region was up nine percent. Asia-Pacific inched up one percent.
The New York-listed company's operating profit surged 47 percent to $2.731 billion year on year. Energy and transport shot 96 percent higher in operating profit to $1.057 billion, or by $519 million from January-March 2022.
It noted: "In the first quarter of 2023, the divestiture of the company's Longwall business was finalized, resulting in an unfavorable impact to operating profit of $586 million, primarily a non-cash item driven by the release of accumulated foreign currency translation".
Adjusted earnings per share was $4.91.
However, despite beating profit forecasts, including Zacks Consensus Estimate by a 30 percent margin in adjusted earnings per share, Caterpillar closed 0.86 percent lower to $214.33 on the New York Stock Exchange.
Caterpillar expects higher sales for energy and transport in the second half of 2023 versus the first half, chair and chief executive Jim Umpleby told the conference call for the results.
"In oil and gas, reciprocating engines, although customers remain disciplined, we are encouraged by continued strength in demand for both well servicing and gas compression", he said. "Power generation reciprocating engine demand is expected to remain healthy, including strong data center growth. Drill equipment orders and services for solar turbines in both oil and gas and power generation are robust".
To contact the author, email jov.onsat@rigzone.com
What do you think? We'd love to hear from you, join the conversation on the Rigzone Energy Network.

The Rigzone Energy Network is a new social experience created for you and all energy professionals to Speak Up about our industry, share knowledge, connect with peers and industry insiders and engage in a professional community that will empower your career in energy.