Capline Owners Gauge Interest in Pipeline Reversal
by Matthew V. Veazey
|
Rigzone Staff
|
Tuesday, October 17, 2017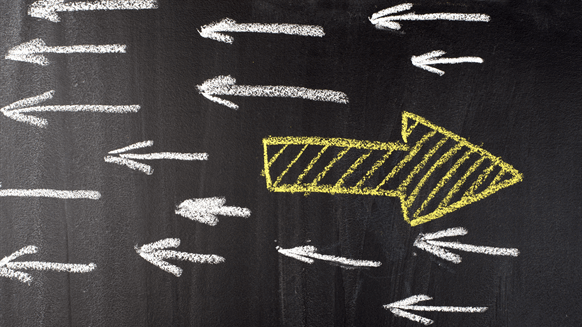 Marathon Pipe Line, Plains All American, BP may convert crude pipeline's flow from northbound to southbound.
Marathon Pipe Line LLC, a unit of Marathon Petroleum Corp., on Tuesday launched a non-binding open season to gauge shipper interest in reversing the Capline pipeline, which currently ships crude oil from St. James, La., to Patoka, Ill.
"The Capline reversal provides a route for Canadian and North Dakota oil producers to reach those refiners … in the New Orleans and Baton Rouge areas," Andy Lipow, president of Houston-based Lipow Oil Associates, LLC, said, adding that the idea of reversing the pipeline has been discussed for years. "It also opens up another route for exports out of a variety of terminals on the Lower Mississippi River, which simply increases the ability of North America to export additional quantities of crude oil."
Once a major conduit for delivering crude oil imported or produced in the Gulf of Mexico to Midwestern refineries, the 40-inch-diameter, 1.2 million barrel per day (bpd) capacity pipeline has steadily seen a decrease in throughput in recent years because of various market factors, stated Capline operator Marathon Pipe Line, which owns the asset along with Plains All American Pipeline, L.P. and BP Oil Pipeline Co.
According to Genscape, Capline moves mostly light crude from St. James to Collierville, Tenn., and then either to Valero Energy's 195,000-bpd Memphis refinery or to the storage hub in Patoka. Genscape estimates that Capline flows averaged below 270,000 bpd in September – just 22.5 percent of capacity. Also, the Memphis refinery will soon gain access to the Cushing, Okla., crude storage hub via Plains All American's Diamond pipeline, which should become operational in December, said Hillary Stevenson, Genscape's oil markets and business development director.
"Additional capacity for Canadian barrels to reach the U.S. Gulf Coast for U.S. refiner consumption or re-export is the biggest pro for a Capline reversal given current economics and additional Canadian flows to the U.S. from Enbridge Line 3 (in 2019) and Keystone XL (in 2020), benefiting Canadian producers," Stevenson told Rigzone.
Stevenson also pointed out the St. James storage hub near New Orleans can export crude on Suezmax vessels and boasts direct links to approximately 1.5 million bpd of U.S. refinery capacity. Moreover, she said the reversal could prompt additional need for storage capacity at St. James and Patoka.
"Canadian production is expected to increase about 700,000 bpd between now and 2022, according to Genscape," noted Stevenson. "However, it is unclear what qualities of crude a reversed Capline would move."
Bakken producers could benefit as well from reversed Capline takeaway capacity to the Gulf Coast, but Genscape does not expect a significant increase in Bakken production in the next five years, added Stevenson. Also, she said that Bakken barrels may replace light sweet barrels in the U.S. Midcontinent previously supplied by Capline
Capline's owners will hold the open season, which will be managed by the law firm Caldwell Boudreaux Lefler PLLC, through Nov. 17, 2017. Should the owners decide to reverse the pipeline's flow, southbound crude oil shipments of up to 300,000 bpd could begin in the second half of 2022, Marathon Pipe Line stated. Also, the company stated the pipeline would receive crude from connecting carriers at Patoka and provide shippers access to a distribution network at St. James that includes refineries, terminals, ships, barges and rail.
Generated by readers, the comments included herein do not reflect the views and opinions of Rigzone. All comments are subject to editorial review. Off-topic, inappropriate or insulting comments will be removed.
MORE FROM THIS AUTHOR
Matthew V. Veazey
Senior Editor | Rigzone