Canadian Natural's Profit Down YoY, Debt Up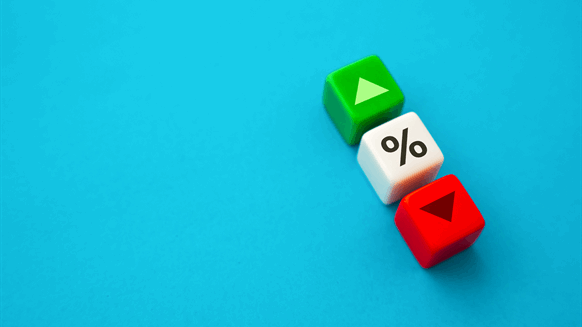 Canadian Natural posted $1.33 billion in net income for the first quarter.
Image by Andrii Yalanskyi via iStock
Canadian Natural Resources Ltd. posted Thursday a year-on-year lower net income of $1.33 billion (CAD 1.799 billion) for the first quarter, despite higher production as petroleum and natural gas prices dropped.
But notwithstanding its CAD 1.63 basic earnings per share beating Zacks Consensus Estimate of $1.2 a share, it traded weaker in New York and Toronto as its net debt rose about $1.04 billion (CAD1.4 billion) to $8.8 billion (CAD 11.9 billion) quarter on quarter. The company said last month it will return 100 percent of free cash flow to shareholders when net debt falls to $7.39 billion (CAD 10 billion), from a previous threshold of $5.92 billion (CAD 8 billion).
"When the net debt level is reached, the policy will be adjusted to define free cash flow as adjusted funds flow less dividends and less total capital expenditures in the year", Canadian Natural said in its results report for January-March 2023.
It declared a quarterly dividend of CAD 0.9 per share, to be paid June.
The Calgary city-headquartered company reported a before-royalties average output of 1,319,391 barrels of oil-equivalent a day (boed) with a record quarterly natural gas production of 2.139 billion cubic feet per day. Canadian Natural produced 962,908 barrels (bbl) per day of petroleum and natural gas liquids. The figures were up from both the previous quarter and January-March 2022.
Despite the stronger production, Canadian Natural's profit fell from $2.29 billion (CAD 3.101 billion) in the opening quarter of 2022, a year when energy prices saw a spike attributed to the Russia-Ukraine war. However, the January-March 2023 bottom figure climbed from $1.12 billion (CAD 1.52 billion) in the prior quarter.
Notwithstanding weaker prices over the last three months, it noted: "Global benchmark crude oil prices continue to be at levels where the Company can generate strong returns. Prices do remain volatile as a result of geopolitical factors and demand concerns driven by an increased risk of a global recession due to persistent inflation and rising interest rates.
"WTI [West Texas Intermediate] prices remained strong in Q1/23 [2023 first quarter], averaging US$76.11/bbl in Q1/23, however this represents decreases of 19% and 8% from Q1/22 and Q4/22 respectively".
Canadian Natural forecast company output at around 1,330,000 boed to 1,374,000 boed for 2023. It expects a year-on-year near-term addition of 70,000 boed from this year's capital injection of approximately $3.84 billion (CAD5.2 billion).
It drilled 106 net crude oil and natural gas-producing wells in the first quarter, up 27 from the same quarter last year. Canadian Natural expects 16 light oil wells in North America to start production in the upcoming quarter.
The company added: "Total thermal production in Q4/23 is targeted to average approximately 280,000 bbl/d, representing growth of approximately 30,000 bbl/d from Q4/22 levels, inclusive of natural field declines". It expects output increases with additional pads at its Jackfish, Kirby and Primrose projects.
"Subsequent to quarter end, the Company commenced planned turnarounds at Primrose East and Wolf Lake, which are targeted to impact Q2/23 production volumes by approximately 15,000 bbl/d and are reflected in the Company's previously announced annual production guidance", Canadian Natural said.
Despite the positive outlook and a higher profit compared to CAD 1.37 in the 2022 opening quarter, the value of its shares dipped Thursday, when the company published its performance. Canadian Natural closed 2.957 percent lower at $74.18 on the Toronto Stock Exchange and 2.42 percent lower at $ 54.8 on the New York Stock Exchange.
It paid out about $1.18 billion (CAD 1.6 billion) in dividends and buybacks in the first quarter.
"Canadian Natural increased its sustainable and growing quarterly dividend in March 2023 to $0.90 [CAD] per common share, up 6% from $0.85 per common share, marking 2023 as the 23rd consecutive year of dividend increases", it said.
To contact the author, email jov.onsat@rigzone.com
What do you think? We'd love to hear from you, join the conversation on the Rigzone Energy Network.

The Rigzone Energy Network is a new social experience created for you and all energy professionals to Speak Up about our industry, share knowledge, connect with peers and industry insiders and engage in a professional community that will empower your career in energy.