Canada's Oil Industry Needs $40B to Flourish
by Jude Clemente
|
Rigzone Contributor
|
Tuesday, November 27, 2018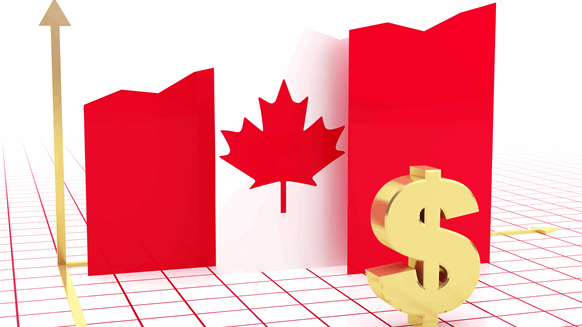 Canada has a nearly unlimited hydrocarbon resource, so importing oil nations around the world are increasingly seeking the country to supply resources.
At around 4.5 million barrels per day (MMbpd), Canada is the world's 5th largest oil producer. Some 75 percent of Canada's production occurs in the western province of Alberta, having a massive deposit of heavier, harder-to-produce "oil sands."
Canada has a nearly unlimited hydrocarbon resource, so importing oil nations around the world are increasingly seeking the country to supply resources. Canada's biggest advantage may be its widening capacity to export. A slow growing population and mature energy demand market make incremental domestic needs rather low.
Currently, most of Canada's petroleum production is exported, and almost all of that gets shipped south to the U.S. This overreliance on the U.S. market has become a problem for Canada because a shale revolution has meant surging U.S. oil production amid its flat demand. As such, Canada needs to find new growing markets for its domestic oil industry to flourish.
Canada's natural goal is to reach Asia, responsible for about 70 percent of new oil demand in the world. Exporters are banking on cheaper transport. It takes a little over a week for a ship to reach Tokyo Bay from Vancouver, for instance, compared to nearly three weeks from the U.S. Gulf Coast.
As seen by the ongoing legal fight of the Trans Mountain expansion running west from Edmonton to the Vancouver area, the anti-pipeline movement is very strong in Canada. This is especially true for those links that move oil sands crude because it has higher greenhouse gas emissions, making it a prime target for environmental groups.
It is the very same lack of pipelines, however, that is also making Canadian oil cheaper and thus more desirable for importers abroad. For example, in recent weeks, Canada's heavy oil has been trading at a whopping $50 per barrel discount to U.S. WTI. In turn, China purchased almost 1.60 million barrels of Canadian crude oil in September, up nearly 50 percent from April. China's oil major Sinopec has joined a group planning to build an oil refinery in Alberta to better access the province's heavily discounted crude.
Canada's oil future shines very bright. On par with the U.S., Canada has a market-oriented economic system with some of the world's most skilled companies operating across the value chain. International players are actively seeking to expand their role in Canada's oil development.
BP reports that Canada has an immense 170 billions of proven oil, compared to 50 billion for the U.S. In fact, Alberta alone has the third largest petroleum reserves in the world, after Saudi Arabia and Venezuela. Canadian oil sands operators have slashed their costs by 35 percent or so in recent years and can generally make money when oil is priced at $55 and above. In the short-term even burdened by sunken differentials, Canadian producers will need to continually produce more oil to payoff debts and keep operations afloat.
Rising at nearly 1.5 percent per year for decades to come, EIA has Canada as the fastest growing oil producer in North America. The Canadian Energy Research Institute reports that production could reach 6 MMbpd by 2030 and rise to over 7 MMbpd before 2040. With global demand continuing to mount, higher oil prices obviously help compensate for the oil sands' higher production costs.
In addition, some believe that Canada could be the next frontier for shale oil. Producers are increasingly exploring the Duvernay and Montney formations in the west, which they say could rival even the best U.S. shale fields, such as North Dakota's Bakken and the Permian Basin in West Texas. Investment must remain elevated: Canada's oil industry needs at least $40 billion in annual investments to reach full potential.
Generated by readers, the comments included herein do not reflect the views and opinions of Rigzone. All comments are subject to editorial review. Off-topic, inappropriate or insulting comments will be removed.