Canada LNG Project Enters New Phase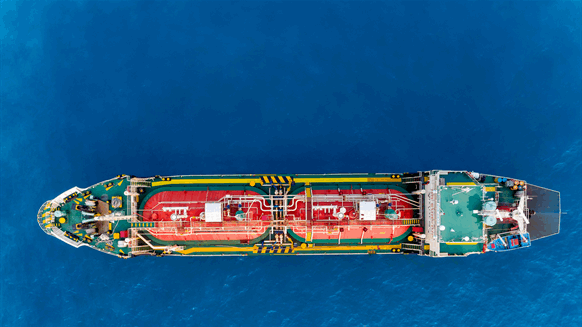 The jetty would supply LNG for the shipping and export markets from 48-year-old FortisBC liquefaction and storage facility.
WesPac Midstream-Vancouver LLC has filed an application for an environmental assessment certificate for its Tilbury Pacific LNG marine jetty project with the British Columbia Environmental Assessment Office (EAO), WesPac Midstream reported Thursday afternoon.
The filing starts a new public consultation for the proposed project on the Fraser River in Delta, B.C., added the project developer. The EAO confirmed on its website Wednesday that it has formally accepted the application and that the 180-day application review process has begun.
"The world is turning to natural gas as an energy alternative to coal and oil," Peter Gallenberger, Tilbury Pacific project manager, said in a WesPac Midstream written statement emailed to Rigzone. "Exporting LNG through the Tilbury Pacific jetty will help support the environmental goals of countries that lack Canada's wealth of energy options, while also helping the shipping industry as it shifts from bunker fuel to natural gas."
The Tilbury Pacific project would entail building an LNG marine jetty with berthing and mooring facilities at an industrial site on the lower Fraser River, according to the Tilbury Pacific website. The developer notes that the jetty could supply local ships and ocean-going vessels fueled by LNG and export LNG from FortisBC's 48-year-old Tilbury LNG liquefaction and storage facility. In addition, the developer's website notes that the project calls for building an access trestle connecting to the shoreline, an LNG line linked to FortisBC's Tilbury LNG facility and utilities such as a vapor return line and water supply.
Assuming that WesPac Midstream-Vancouver receives an environmental assessment certificate this fall, construction could start at that time, according to a timeline on the Tilbury Pacific website. Under that scenario, the website also notes that the temporary floating berth could begin serving export and bunker vessels in late 2020. The company adds that the permanent berth could begin operations in late 2022.
Generated by readers, the comments included herein do not reflect the views and opinions of Rigzone. All comments are subject to editorial review. Off-topic, inappropriate or insulting comments will be removed.