California Air Resources Board Approves First of its Kind Rule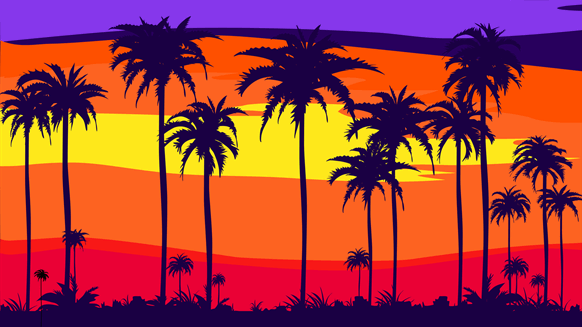 The rule includes an end to combustion truck sales in 2036.
Image by Yutthana Gaetgeaw via iStock
The California Air Resources Board (CARB) has announced that it has approved a "first of its kind rule" that requires a phased-in transition toward zero-emission medium-and-heavy duty vehicles.
Dubbed Advanced Clean Fleets, the rule helps put California on a path toward accomplishing Governor Gavin Newsom's goal of fully transitioning the trucks that travel across the state to zero-emissions technology by 2045, CARB noted, adding that fleet owners will save an estimated $48 billion in their total operating costs from the transition through 2050.
The rule includes an end to combustion truck sales in 2036 and sees fleet owners operating vehicles for private services, such as last-mile delivery, and federal fleets, such as the Postal Service, along with state and local government fleets, begin their transition toward zero-emission vehicles starting in 2024, CARB outlined. It also includes the ability to continue operating existing vehicles through their useful life and allows fleet owners to receive exemptions based on available technology, CARB pointed out.
An analysis of the sales and purchase requirements estimates that about 1.7 million zero-emission trucks will hit California roads by 2050, according to CARB, which highlighted that, to support the needed infrastructure and services to make this transition, agencies across government have committed to the Zero-Emission Infrastructure Joint Agency Statement of Intent.
California is set to invest almost $3 billion between 2021 and 2025 in zero-emission trucks and infrastructure, CARB noted. This investment is a part of a $9 billion multi-year, multi-agency zero-emissions vehicle package to equitably decarbonize the transportation sector that was agreed upon by the governor and the legislature in 2021, the organization said.
"We have the technology available to start working toward a zero-emission future now," CARB Chair Liane Randolph said in an organization statement.
"The Advanced Clean Fleets rule is a reasonable and innovative approach to clean up the vehicles on our roads and ensure that Californians have the clean air that they want and deserve," Randolph added.
"At the same time, this rule provides manufacturers, truck owners and fueling providers the assurance that there will be a market and the demand for zero-emissions vehicles, while providing a flexible path to making the transition toward clean air," Randolph continued.
Yana Garcia, California's Secretary for Environmental Protection, said, "California continues to lead by example with first of its kind standards to slash air pollution and toxics from heavy-duty trucks".
"The Advanced Clean Fleets rule brings California one step closer to addressing historic inequities that have placed some communities at the epicenter of environmental pollution and the resulting health consequences, while accelerating our transition to a zero-emission future," Garcia added.
Commenting on CARB's adoption of the Advanced Clean Fleets rule, American Trucking Associations (ATA) President and CEO Chris Spear, said, "California is setting unrealistic targets and unachievable timelines that will undoubtedly lead to higher prices for the goods and services delivered to the state and fewer options for consumers".
"As it becomes clear that California's rhetoric is not being matched by technology, we hope the board will reverse course and allow trucking companies the freedom to choose the clean technologies that work best for their operations," Spear added in the statement.
"ATA member companies work tirelessly to deliver the nation's freight while deploying the cleanest technologies available. Over the past 35 years, those efforts have produced a 98 percent reduction in truck emissions. We continue to say 'Yes' to advancing cleaner technologies, but achievable targets and realistic timelines matter," Spear went on to state.
CARB's mission is to promote and protect public health, welfare, and ecological resources through effective reduction of air pollutants while recognizing and considering effects on the economy, CARB's site notes. The organization, which states that it is the lead agency for climate change programs and oversees all air pollution control efforts in California to attain and maintain health-based air quality standards, consists of 16 members.
Twelve of these are appointed by the governor and confirmed by the state senate and the other four include two who represent environmental justice communities, one appointed by the senate and the other by the assembly, and two nonvoting members appointed for legislative oversight, one each from the senate and assembly, CARB's site shows.
The ATA describes itself as the largest and most comprehensive national trade association for the trucking industry. It is a 90 year old federation with state trucking association affiliates in all 50 states, according to its site, which states that it represents every sector of the industry, from LTL to truckload, agriculture and livestock to auto haulers, and from large motor carriers to small mom-and-pop operations.
To contact the author, email andreas.exarheas@rigzone.com
What do you think? We'd love to hear from you, join the conversation on the Rigzone Energy Network.

The Rigzone Energy Network is a new social experience created for you and all energy professionals to Speak Up about our industry, share knowledge, connect with peers and industry insiders and engage in a professional community that will empower your career in energy.