Cabot Reducing 2020 Drilling Activity, Capital Spend
by Bertie Melinda Taylor
|
Rigzone Staff
|
Wednesday, February 05, 2020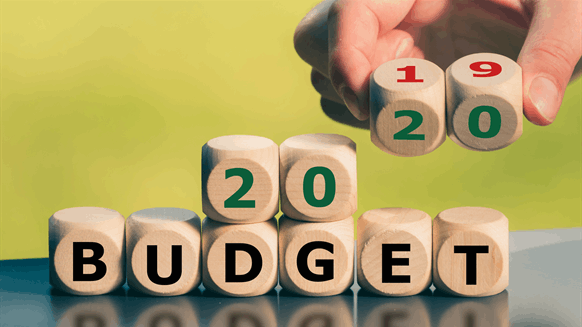 Production continues to outperform, while capex spending is trending down.
In the face of ongoing weak natural gas prices, Houston, Texas-based Cabot Oil & Gas Corp. is reducing drilling activity and spending in 2020. Cabot's maintenance capital plan is now expected to deliver an average net production rate of approximately 2.4 billion cubic feet (Bcf) per day for the year from a capital program of $575 million.
At a $2.25 average NYMEX price, this program is expected to yield between $275 and $300 million of free cash flow and generate a return on capital employed between 11 and 12 percent, the company said in a written statement.
"Our decision to reduce capital spending by approximately 27 percent year-over-year highlights our continued commitment to disciplined capital allocation. We believe that by substantially reducing our drilling and completion activity in 2020, we are taking the necessary steps to adapt to the current uncertainty in the natural gas markets and we are prepared to maintain these reduced activity levels as long as this lower price environment persists," stated Dan O. Dinges, Chairman, President and CEO.
While Cabot still expects to generate positive free cash flow, Dinges said the company is "…by no means immune to the significant decline in natural gas prices we have experienced since May of last year."
"We are encouraged by the reduction in horizontal rig counts across the Marcellus, Utica and Haynesville—which are collectively down 39 percent since their recent peaks in the second quarter of 2019—and are hopeful that market forces will continue to move natural gas supply and demand toward a more sustainable balance; however, we will continue to evaluate the potential for additional capital reductions if prices erode further," Dinges added.
The company expects 4Q 2019 production to be 2,457 million cubic feet equivalent (Mmcfe) per day. Natural gas price realizations, including the impact of derivatives, are expected to be $2.15 per thousand cubic feet (Mcf) in the fourth quarter of 2019. Additionally, Cabot expects to incur between $160 and $170 million of capital expenditures for the period.
During 4Q, Cabot also repurchased 10 million shares at a weighted-average share price of $17.22, representing an additional 5 million shares repurchased since November 2019.
"Cabot's preliminary results clearly confirm the trend that we have been watching since 3Q19--production continues to outperform, while capex spending is trending down," Stifel financial analyst Jane Trotsenko said in a Feb. 4 note to investors. "Cabot's 4Q19 production beat consensus by 2 percent. At the same time, capex spending of $165MM came in 13 percent below expectations….net-net, slightly positive update."
To contact the author, email bertie.taylor@rigzone.com.
Generated by readers, the comments included herein do not reflect the views and opinions of Rigzone. All comments are subject to editorial review. Off-topic, inappropriate or insulting comments will be removed.
MORE FROM THIS AUTHOR
Bertie Melinda Taylor
Vice President of Content | Rigzone