Byron Energy Updates GOM Drilling Plans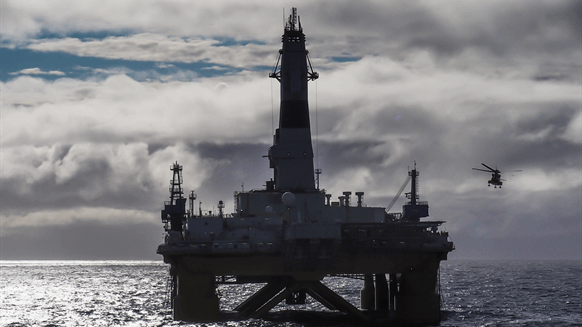 Australia-headquartered Byron Energy plans to spud a well in the South Marsh Island Block 69 in in the Gulf of Mexico this August.
Byron Energy Limited, headquartered in Australia, plans to drill a well in the northeast portion of the South Marsh Island Block 69 (SM69) in the Gulf of Mexico, the company announced Monday.
Byron executed a nonbinding Letter of Intent with the SM69 leasehold interest owners for the drilling of a SM69 E2 well off the recently acquired E Platform.
The SM69 E2 well, located in the shallow waters offshore Louisiana in the Gulf of Mexico, will be drilled to a depth of approximately 8,750 feet and will target about 2 million barrels of oil plus 2.3 billion cubic feet of gas.
Byron will fund the well and gain 100 percent working interest until E2 Project Payout.
"The securing of this SM69 letter agreement provides a basis for additional drilling off the SM69 E platform and potential production growth in a success case," Byron CEO Maynard Smith said in a company release.
He added that Byron will look to advance drilling on the northern flank of the SM73 Field starting with the E2 well in third quarter of 2019.
"The SM69 E2 is one of several newly recognized lower risk opportunities in the SM58/69 area identified on Byron's proprietary 2019 RTM/VIP data set," said Smith.
The SM69 E2 is expected to spud in August 2019. If successful, first production from the E2 is expected by year-end.
Generated by readers, the comments included herein do not reflect the views and opinions of Rigzone. All comments are subject to editorial review. Off-topic, inappropriate or insulting comments will be removed.