BSEE's Angelle: SafeOCS Participation Up Dramatically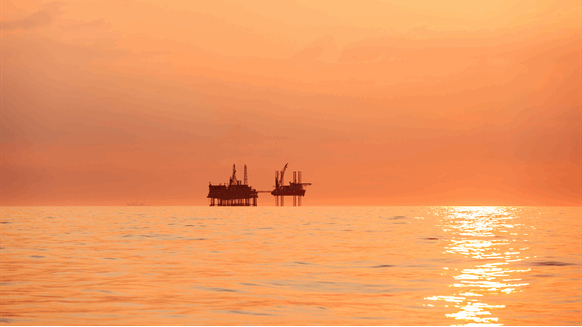 BSEE releases 2017 stats for SafeOCS data sharing program.
Offshore oil and gas industry participation in a critical data sharing program called SafeOCS has grown by nearly 20 times, the head of the U.S. Department of the Interior's Bureau of Safety and Environmental Enforcement (BSEE) announced late Monday.
"We inherited a program with a three percent participation rate and have increased that to 59 percent, but we are not stopping there," said BSEE Director Scott Angelle in a written statement. "The ultimate goal of this program is to identify proactive steps to mitigate risks and ensure offshore operations are safe, reliable and environmentally sustainable."
According to BSEE, SafeOCS is a confidential reporting system designed to help oil and gas operators on the Outer Continental Shelf (OCS) capture and share essential information industrywide about accident precursors and potential hazards. The following three components comprise SafeOCS:
On July 13, BSEE released its 2017 annual report Blowout Prevention System Safety. According to BSEE, the report analyzes failure data and notifications as well as information such as operational impact, failure causes and possible data improvement opportunities. Major findings include:
In the first full year of WCR reporting, 2017, 18 of 25 operators linked to GOM rig operations reported a total of 1,129 equipment failure events. These events occurred on 45 of the 59 rigs operating in the Gulf of Mexico (GOM) during this period. Both types of blowout preventer (BOP) stacks – subsea and surface – were linked to failures, and 92.5 percent of notifications corresponded to more complex subsea BOP stacks.
The top four reporting operators accounted for just under 82 percent of the reported component events and nearly one-third of new GOM wells spud in 2017.
Adjusted for rig activity (events per 1,000 BOP days), the event reporting rate fell from 122.3 in 2016 to 59.8 in 2017.
The percent of reporting equipment component failures while not in operation for rigs with subsea BOP stacks increased from 79.8 in 2016 to 86.4 in 2017.
The rate of unplanned stack pulls for rigs with subsea BOP stacks decreased from 7.2 percent in 2016 to 5.6 percent in 2017. According to BSEE, an unplanned stack pull occurs when the subsea BOP is removed from the wellhead or the lower marine riser package (LMRP) is removed from the lower stack to repair a failed component.
Follow-up documents submitted to SafeOCS showed that the original equipment manufacturer or a third party sent only 12 of the 18 components involved in unplanned stack pulls to shore for further analysis. According to BSEE, a root cause failure analysis (RCFA) is expected for every stack pull.
Out of 1,044 subsea events in 2017, one reported loss of drilling fluid during in-operation rig activity. No loss of containment occurred in surface stack events.
Just as in 2016, in 2017 leaks were the most frequently reported observed failure and wear and tear was the most frequently reported root cause of failure events.
The full 2017 annual report is available from the U.S. Department of Transportation's Bureau of Transportation Statistics website.
Generated by readers, the comments included herein do not reflect the views and opinions of Rigzone. All comments are subject to editorial review. Off-topic, inappropriate or insulting comments will be removed.
RELATED COMPANIES
Company: US Department of the Interior
more info