Brownsville LNG Project Advances
|
Monday, October 29, 2018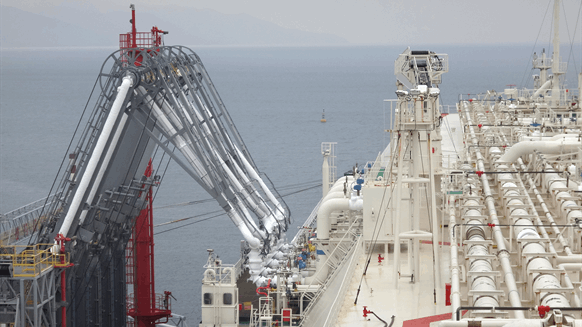 FERC has issued a key document for Texas LNG's proposed LNG export facility in the Port of Brownsville to proceed.
The U.S. Federal Energy Regulatory Commission (FERC) has issued the draft environmental impact statement (DEIS) for Texas LNG's proposed LNG export facility in the Port of Brownsville, Texas LNG reported Sunday.
"Texas LNG is committed to show how our project protects the environment and generates significant benefits for the local community and the Port of Brownsville," Langtry Meyer, Texas LNG's founder and chief operating officer, said in a written statement emailed to Rigzone. "This project will bring jobs and investment to Cameron County and deliver clean, safe, abundant Texas natural gas energy to the world."
According to Texas LNG, receiving the DEIS represents a key milestone toward its final investment decision (FID) for the first 2-million-tonne-per-annum (MTA) phase of the proposed two-train, 4-MTA project. "The DEIS further de-risks the project and adds confidence to the dates of remaining milestones in the permitting process," the company said in its written statement. The company noted that remaining anticipated milestones include:
Receipt of the final environmental impact statement by March 15, 2019
A federal authorization decision deadline of June 13,2019
A FID in late 2019
Phase 1 production of 2 MTA of LNG to start in early 2023
According to Houston-based Texas LNG, the LNG export facility will be built on a 625-acre site on the Port of Brownsville's deepwater ship channel near natural gas supplies and pipelines. The project fact sheet on the company's website notes that the Port of Brownsville is one of the closest U.S. ports to the Panama Canal, which facilitates access to LNG customers in Asia. The facility would receive natural gas from the Agua Dulce trading hub in South Texas, and the company has stated that the Permian Basin associated gas it would liquefy is cheaper than the Henry Hub-indexed gas that would be fed into other Gulf Coast terminals.
Samsung Engineering Co., Ltd. owns a minority equity stake in Texas LNG and will oversee engineering, construction and procurement.
Texas LNG is the second Gulf Coast LNG project to receive a DEIS from FERC this month. On October 12, NextDecade Corp. reported that FERC had granted the document for its Rio Grande LNG project and associated Rio Bravo Pipeline. Additionally, Venture Global LNG announced last week that FERC had issued the final environmental impact statement for its Calcasieu Pass LNG export facility in Louisiana.
The environmental documents are available from the FERC website.
Generated by readers, the comments included herein do not reflect the views and opinions of Rigzone. All comments are subject to editorial review. Off-topic, inappropriate or insulting comments will be removed.