Brookfield, EIG to Acquire 100 Percent of Australia's Origin
|
Wednesday, March 29, 2023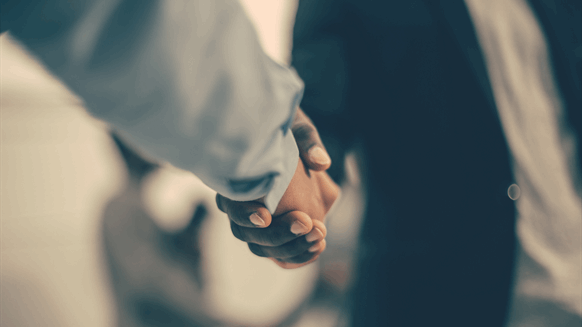 Brookfield Renewable Partners and EIG Partners have entered a 'binding' deal to buy 100 percent of Origin Energy's shares.
Brookfield Renewable Partners and EIG Partners have entered a "binding" deal to buy 100 percent of Origin Energy's shares, valued at AUD 18.7 billion, both said Monday.
Canadian company Brookfield "will own Origin's Energy Markets business, Australia's largest integrated power generator and energy retailer". U.S.-based EIG's MidOcean Energy meanwhile "will separately own Origin's Integrated Gas segment including its upstream gas interests and the 27.5 percent stake in Australia Pacific LNG (APLNG)", a joint press release stated.
MidOcean has signed another agreement to sell a 2.49 percent interest in APLNG to ConocoPhillips, which already owns 47.5 percent of APLNG.
The takeover is still subject to approval by Origin shareholders and regulatory clearances. The company board has already recommended shareholders vote in favor of the sale in the absence of a better proposal, according to the announcement.
Brookfield and EIG, which will manage Origin through a consortium, noted the Australian company has a 24 percent market share of the national electricity market.
APLNG meanwhile is "ideally positioned to supply key customers in the Asia-Pacific region and across the globe", having attracted about $30 billion in capital investment into gas reserves and downstream processing since its launch, the release said.
Takeover Focus on Energy Transition
Brookfield and EIG called the acquisition a "landmark transaction" for Australia's emissions reduction target. The country has pledged to lower emissions to 43 percent below 2005 levels on the way to net zero by 2050.
"Both parties intend to use the acquisition to create separate platforms that will assist Australia's transition to a net zero future", the release said.
Toronto-based Brookfield plans to invest at least AUD 20 billion over the next decade to build renewables plants and storage facilities with a total capacity of 14 gigawatts.
"This is expected to enable the retirement of one of Australia's largest coal-fired power generation plants, Eraring, and will be undertaken with the highest regard for network reliability and security", the release said.
Brookfield's planned investment into renewables facilities is touted to comprise around one-fifth of utility-scale renewables capacity identified by the Australian Energy Market Operator to be realized through 2030.
"Origin Energy Markets' existing 3.1 GW fleet of gas-fired generation and pumped hydro storage provides reliable capacity at peak periods and at times when renewable generation is intermittent", the release noted.
Brookfield is also working with Reliance Industries to explore collaboration in renewable energy "in the context of the transaction".
"MidOcean recognizes that LNG and natural gas are integral to the economies of Asia and Australia and is committed to continue delivering meaningful gas volumes into Australia's east coast domestic market in support of local business and households," the release added.
Mark Carney, Brookfield chair of asset management and transition investing, commented, "as the energy transition gathers pace, what's needed is increasingly clear: faster deployment of large-scale renewables, the accelerated, responsible retirement of coal generation, and an interim, supportive role for gas as the dependable back-up fuel".
Brookfield Asia-Pacific chief executive Stewart Upson said, "we will build on the success of our global renewable power and transition business where we have a mandate to 'go where the emissions are' in putting billions of dollars behind an executable plan to reduce emissions at Origin".
To contact the author, email jov.onsat@gmail.com
Photo Credit – iStock.com/YurolaitsAlbert