Brexit Weighs on Oil and Gas Firms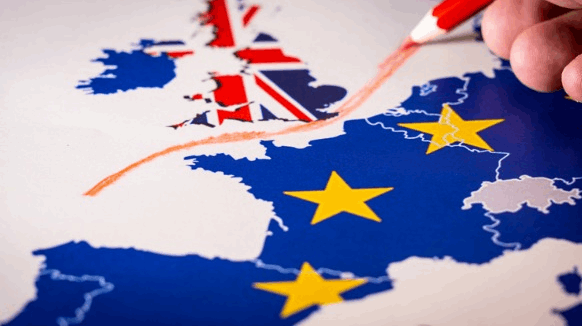 Experts speculate on what could happen in Brexit scenarios.
The eyes of the world are on the UK Parliament, where members of the House of Commons on Friday again defeated a plan outlining terms for the UK to withdraw from the European Union (EU).
Nearly 52 percent of the UK electorate participating in the June 23, 2016, Brexit referendum voted in favor of leaving the EU. UK Prime Minister Theresa May announced the following October that Brexit would occur on March 29, 2019. Since then, EU officials and May's government have held negotiations seeking to strike a deal to facilitate an orderly exit.
With Friday's 344-286 vote, the House of Commons has now on three occasions rejected Brexit deals advanced by May. Following a request by the prime minister to delay Brexit, the EU had said that it would grant an extension to May 22, 2019, if the UK Parliament approved the withdrawal deal. May had stated that she would leave office if Parliament approves the deal. The Brexit deadline is April 12, 2019.
MPs are expected to consider alternative options next week.
A "soft Brexit" would occur with a deal. A "hard Brexit," also referred to as "crashing out" of Brexit, would take place without a deal. In either case, the UK would leave the EU; however, the soft Brexit would allow the UK to remain in a customs union with the EU. A hard Brexit would translate into the UK leaving the EU single market as well as the customs union.
Following Friday's vote, the European Commission observed that a "'no-deal' scenario" on April 12 will likely be the case but added that the EU has been preparing for it since December 2017.
"The EU will remain united," the commission commented in a written statement. "The benefits of the Withdrawal Agreement, including a transition period, will in no circumstances be replicated in a 'no-deal' scenario. Sectoral mini-deals are not an option."
The UK oil and gas industry continues to monitor Brexit developments with keen interest, and a spokesman for one of the country's top industry trade groups told Rigzone Thursday what his organization is looking for amid the ongoing progress.
"The certainty and stability of a deal outcome is in the interests of our industry to help safeguard the value and potential of the UK's offshore oil and gas industry," Gareth Wynn, Oil and Gas UK's stakeholder and communications director, told Rigzone. "We will continue to work with all parties and governments to ensure they understand what our sector needs and to encourage a constructive approach to securing a deal which achieves the priorities identified by industry and can command the necessary political support."
Wynn pointed out that his organization's priorities include:
Protecting the offshore industry from future EU regulatory changes
Minimal friction between the UK and EU
Maintaining a strong voice in Europe
Protecting energy trading and the internal energy market
Protecting the industry's license to operate.
Oil and Gas UK elaborates on each of the above points in a Jan. 21, 2019, posting on its website.
David Aron, managing director of London-based Petroleum Development Consultants (PDO), told Rigzone that his firm's general views on Brexit concur with Oil and Gas UK's position. Aron's oil and gas consulting firm performs integrated subsurface, engineering and commercial studies for upstream and downstream clients, and he observed that Brexit-related uncertainty surrounding the Pound sterling has created challenges in terms of competing for projects outside the UK.
"Most of our work is carried out internationally and the current level of sterling currency uncertainty makes bidding for such projects more difficult," Aron noted. "Having said that, though, we had a very large dollar-based contract at the time of the first Brexit vote in 2016 and its value went up by 20 percent reflecting the drop of the pound's value against the U.S. dollar."
According to this Feb. 14, 2019, Rigzone article, UK-based Tullow Oil plc has stated that its board is concerned about the effect a hard Brexit would have on the company's staff members who are EU nationals.
In a conversation with Rigzone Thursday, Campbell Faulkner, Houston-based senior vice president and chief data analyst with the independent interdealer broker OTC Global Holdings, observed that a hard Brexit could adversely affect the flow of cross-border talent for the North Sea oil and gas sector.
Faulkner also speculated that a no-deal Brexit could effect a major change in cross-border energy commodity trading. He said it could put "a big damp blanket on the London model of international finance" and lead to "more robust involvement of Swiss firms."
1
2
View Full Article
Generated by readers, the comments included herein do not reflect the views and opinions of Rigzone. All comments are subject to editorial review. Off-topic, inappropriate or insulting comments will be removed.