Brazil Woos More Upstream Operators
by Matthew V. Veazey
|
Rigzone Staff
|
Wednesday, September 18, 2019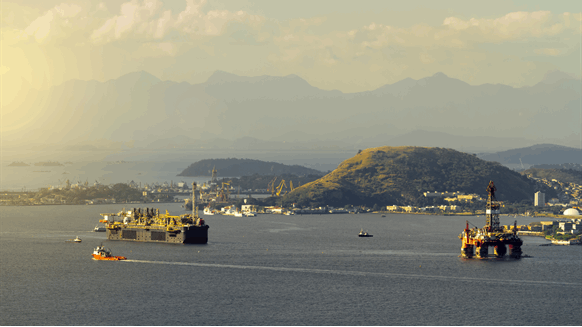 ANP wants more a more diverse array of upstream oil and gas operators in the South American country's Pre-Salt Area.
Agencia Nacional do Petroleo, Gas Natural e Biocombustiveis (ANP), Brazil's national petroleum agency, wants a more diverse array of upstream oil and gas operators in the South American country's key growth area, according to the data and analytics firm GlobalData.
Noting that ANP has organized three licensing rounds for this fall, GlobalData observed the actions augment recent leasing and continue a strategy that should boost Brazil's oil production by 1 million barrels per day (bpd) by 2025.
Brazil's Congress in 2016 allowed private oil companies to be the operator in the Pre-Salt Area (PSA), GlobalData noted. However, GlobalData also pointed out that Brazil's national oil company Petrobras holds the right of first refusal for operatorship and for a share of 30 percent or more. International oil companies (IOCs) that already hold operator status in Brazil include Exxon Mobil Corp., BP plc, Royal Dutch Shell and Equinor, the firm added.
GlobalData analysis finds the Transfer of Rights and 6th PSA rounds – scheduled for Oct. 28 and Nov. 7, 2019, respectively – will increase the number of IOCs with the role of operator in the Pre-Salt region. The company pointed out the licensing rounds offer operatorship as well as up to 100 percent interest in four of the nine blocks up for bid.
"Increasing the number of operators will create a more economically resilient Pre-Salt oil and gas sector because it wouldn't be linked to the financial performance of just one company, which in case of financial difficulties could be forced to postpone projects," Alessandro Bacci, GlobalData oil and gas analyst, said in a written statement emailed to Rigzone. "The financial position of Petrobras has opened up additional opportunities, and there is an interesting alignment between the ANP's and the IOCs' goals."
A graph created by the firm, which considers sanctioned developments as well as those awaiting final investment decision, presents a projected breakdown of the country's oil output growth from 2019 through 2025.
"Large resources, hydrocarbons quality, reduced lifting costs and the recent successful licensing rounds suggest a positive outlook," concluded Bacci. "However, there is a potential risk in holding three rounds in a period of just two months, as potential investors will have a limited time to assess the opportunities."
To contact the author, email mveazey@rigzone.com.
Generated by readers, the comments included herein do not reflect the views and opinions of Rigzone. All comments are subject to editorial review. Off-topic, inappropriate or insulting comments will be removed.
MORE FROM THIS AUTHOR
Matthew V. Veazey
Senior Editor | Rigzone