Brazil Pre-Salt Block Goes to Total-Led Group
by Matthew V. Veazey
|
Rigzone Staff
|
Friday, October 11, 2019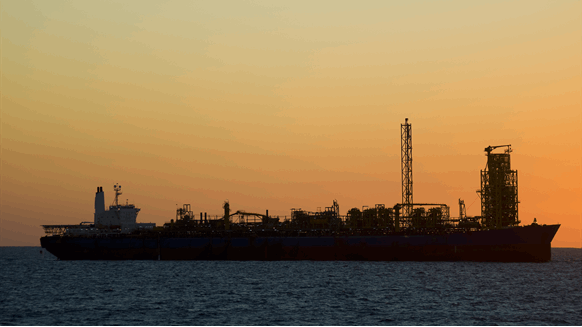 A consortium of Total, QP and Petronas has won the C-M-541 deep offshore license in Brazil's pre-salt Campos Basin.
A Total S.A.-operated consortium that includes Qatar Petroleum (QP) and Petronas has won the C-M-541 deep offshore block in the 16th Bidding Round held by Brazil's National Petroleum Agency (ANP), Total reported Thursday.
Total holds a 40-percent interest in the acreage, which is located in the pre-salt Campos Basin in an approximately 9,843-foot (3,000-meter) water depth. QP and Petronas own 40-percent and 20-percent stakes, respectively.
"Total is pleased to expand its footprint in the Campos Basin with this new operated exploration block, alongside two strategic partners," Total Chairman and CEO Patrick Pouyanné said in a written statement.
Pouyanné added the latest acreage win aligns with the company's strategy to continue building operator positions in Brazil's deep offshore.
"It follows on from our acquisition in 2016, through successful direct negotiations with Petrobras, of operatorship of the Lapa field and an interest in the Iara concession," he commented. "We have also launched development phases 1 and 2 of the giant Mero field. In this context, Total confirms that it will not participate in the upcoming Transfer-of-Rights (TOR) Surplus Round, as the competitive tender is only offering non-operated interests."
Total also stated the consortium plans to drill a first exploration well in the C-M-541 block in 2021. The co-venturers' entry into a new block follows their June 2019 final investment decision to deploy a second floating production storage and offloading (FPSO) vessel to the Libra Block as part of the Mero project, Total explained, noting that Mero is slated to start up in 2022.
"Currently under construction, the first FPSO of the Mero project is progressing according to schedule, with start-up planned in 2021," the company reported. "The first FPSO of the Iara project is expected to start up later this year and the second one in 2020."
Separately, QP stated Thursday that – in addition to C-M-541 – it won exploration rights for blocks 659 and 713 in a consortium with Shell (operator, 40-percent interest) and Chevron (35 percent).
"We are pleased to have won these offshore exploration blocks," QP President and CEO Saad Sherida Al-Kaabi said of his company's ANP auction awards. "This successful result is the fourth of its kind, which further strengthen Qatar Petroleum's footprint in Brazil, marking yet another successful step towards realizing our international growth strategy, and turning Brazil into a cornerstone of our international portfolio."
In July of this year, the firm GlobalData projected that Brazil leads the world in terms of planned and announced (P&A) FPSO deployments to 2025. Of the 20 P&A FPSOs slated for offshore Brazil, four are destined for the Mero project, a GlobalData analyst noted.
To contact the author, email mveazey@rigzone.com.
Generated by readers, the comments included herein do not reflect the views and opinions of Rigzone. All comments are subject to editorial review. Off-topic, inappropriate or insulting comments will be removed.
MORE FROM THIS AUTHOR
Matthew V. Veazey
Senior Editor | Rigzone