Brazil Aiming to Double its Oil Production
|
Friday, November 29, 2019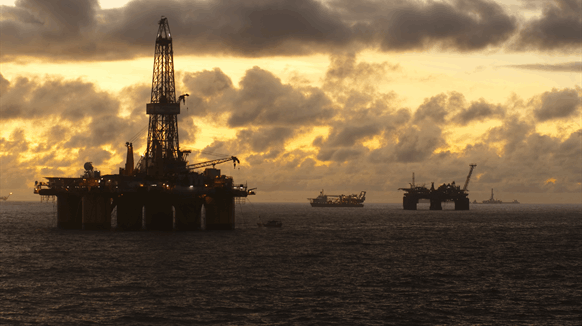 Future expansion depends on access to capital, high-end tech from foreign investors and big oil companies with deepwater and pre-salt expertise.
Bento Albuquerque, minister for Mines and Energy of Brazil, announced on No. 7 that Brazil's oil production would more than double to at least 7 million barrels per day (bpd). ANP, Brazil's oil regulator, reports that oil production reached a record high of about 3 million bpd last August, a substantial 18.5 percent increase, compared with the same time last year. This surge in production owes much to the fruition of past investments. However, future expansion will depend on access to huge amounts of capital and high-end technology from foreign investors, and big oil companies with experience of deep water and pre-salt plays. All things considered, Brazil could be on track to double crude output.
Brazil joining OPEC
Total crude supply from outside OPEC + is set to reach 67.1 million bpd in 2020, driven largely by U.S. tight oil and just when the IEA fears that world demand for crude will fall further. Brazil is currently the second largest non-OPEC and allies producer of crude after North America. Therefore, Saudi Arabia's informal invitation to President Bolsonaro for Brazil to become an OPEC member is unsurprising, given that it would wish to maintain a cap on production at a time of slowing crude demand. What would be surprising however is for Brazil to join OPEC, given the stated policy of the government to better integrate its energy industry with the global market and significantly boost domestic production. These energy policy ambitions by Brazil run contrary to the current OPEC command and control culture and ongoing efforts to restrict crude output.
Brazil challenges
According to Anabal Santos Jr., executive secretary of the Brazilian Association for Independent Producers of Oil & Gas (ABPIP), tough environmental licenses, strict decommissioning rules and local content requirements could act as disincentives to foreign investors. Also, Brazil's oil and gas sector faces increasing competition from neighbors, especially Argentina, Bolivia and Guyana, and more distantly from U.S. shale oil and gas. However, in July, President Bolsonaro signed the latest raft of energy sector reforms designed to appeal to foreign investors.
Oil and gas auctions
In the last couple of months Brazil had two oil and gas field auctions for offshore fields; one was a success, the other was a failure. It looks like Brazil's ambitions to rapidly expand its output are likely to be problematic.
Successful auction
On Sept. 28, Brazil held its sixth successful oil and gas bid round in just over a year and awarded all four blocks in the prospective pre-salt area for R$6.82 billion (£1.31 billion) in signature bonuses. Exploration investments are forecast to reach R$1 billion (£189.44 million) and bidders offered an average premium on the minimum profit oil share for the government of 170.58 percent.
The preceding successful 5th pre-salt bid round offered production sharing contracts (PSCs) for the exploration and production of oil and natural gas in 4 areas: Saturno, Titã, Pau-Brasil and South-West Tartaruga Verde.
A consortium led by Shell won the Saturno bloc by offering the government a profit oil share of 70.2 percent, which was significantly higher than that offered by a rival consortium led by ExxonMobil.
The Titã bloc was won by the ExxonMobil led consortium, which offered the state a profit oil share of 23.49 percent, which far exceeded the 11.65 percent offered by rivals Shell and Chevron.
The consortium led by BP won the Pau-Brasil bloc with a profit share offer of 63.79 percent, which beat the offer from Total.
As in previous licensing rounds, Petrobras had operational priority rights but only took a 100 percent interest in the South-West Tartaruga Verde bloc, offering a minimum profit oil share of just 10.01 percent to the Brazilian government.
Failed auction
On Nov. 6 , Brazil held its latest auction to develop four oilfields off Brazil's south-east coast, estimated to contain as much as 15bn barrels of crude. The Brazilian government was hoping to earn at least $25bn in licensing fees and tens of billions of dollars more in production compensation, providing a boost for Brazil's new President Jair Bolsonaro, who is attempting to reform Brazil's protectionist energy sector and economy. Despite the oil majors ExxonMobil, Shell and CNOOC attending the auction, the result turned out to be a major disappointment for Brazil's government.
Only two of the four fields on offer were successfully auctioned. The first was Buzios — the largest of the four fields which was won by a joint venture consisting of Brazil's Petrobras and China's CNOOC and CNODC. They offered the minimum required $17bn signing fee and the minimum mandatory amount of "profit oil", the quantity they need to share with the government, at 23 percent. The Chinese groups will each hold a 5 percent stake in the partnership.
The second field was Itapu, it received only an offer from Petrobras. As for the other two, no interest was shown; it is expected these will be offered again in the future, but under more attractive terms and conditions.
One thing is clear from the results of the latest auction--the government will have to make serious efforts to reform its energy sector, if it is going to encourage the volume of foreign investment needed to result in a new production boom in the next few years.
Generated by readers, the comments included herein do not reflect the views and opinions of Rigzone. All comments are subject to editorial review. Off-topic, inappropriate or insulting comments will be removed.