BP to Deploy Technology to Combat Emissions on Future Projects
by Valerie Jones
|
Rigzone Staff
|
Wednesday, September 11, 2019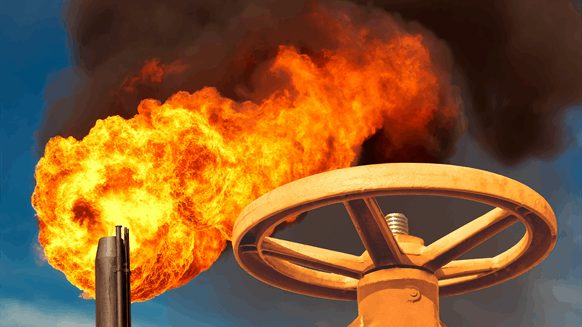 BP plc will roll out gas cloud imaging (GCI) as well as other instruments to detect, measure and reduce methane emissions in its future projects worldwide.
BP plc will use gas cloud imaging (GCI) as well as other instruments to detect, measure and reduce methane emissions in its future projects worldwide.
The UK-based supermajor said on Tuesday that continuous measurements will be rolled out to all the company's major projects – part of BP's strategy to deploy an array of complementary methane detecting techniques across its new and existing facilities.
BP, which is a founding member of the Oil and Gas Climate Initiative (OGCI), will use the data generated from the technology to help the company improve on its methane intensity target of 0.2 percent from its upstream operations.
"This program represents an industry first and reflects our commitment to be a leader in advancing the energy transition by maximizing the benefits of natural gas," Gordon Birrell, BP's chief operating officer for production, transformation and carbon, said in a company statement. "For gas to play its fullest role in the energy transition, we have to keep it in the pipe. This new technology will help us do that by detecting methane emissions in real time. The faster and more accurately we can identify and measure leaks, the better we can respond and, informed by the data collected, work to prevent them."
In addition to continuous methane measurement, BP will also sue a network of complementary technology – which includes drones, hand-held devices and multi-spectral flare combustion cameras.
Many of today's technological breakthroughs were only aspirations until recently," said Morag Watson, BP's vice president of digital innovation. "Three years ago, we sat in a room and brainstormed what we would need to achieve continuous measurement, because at the time the technology portfolio needed was not yet fully developed."
Watson continued, "Now we have the technology and solutions to get after this challenge. Technologies like GCI enable us to have continuous measurement. Coupled with complementary intermittent tools like drones equipped with lasers and methane 'sniffing' technology we are now creating a step-change in how we operate our new major projects, so that, inspections that used to take seven days will now be able to take 30 minutes. That time saving will allow us to continue to innovate and deliver better results."
To contact the author, email Valerie.Jones@Rigzone.com
Generated by readers, the comments included herein do not reflect the views and opinions of Rigzone. All comments are subject to editorial review. Off-topic, inappropriate or insulting comments will be removed.
MORE FROM THIS AUTHOR
Valerie Jones
Senior Editor | Rigzone