BP Completes $10.5B BHP Deal
|
Thursday, November 01, 2018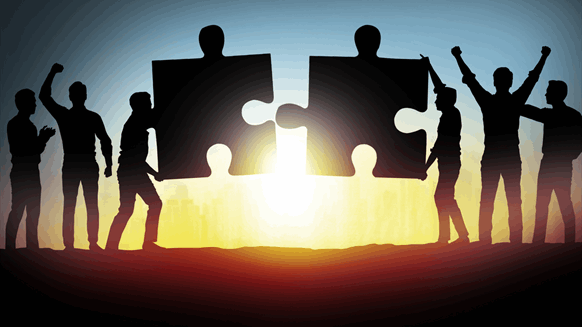 BP completes its $10.5 billion acquisition of BHP's U.S. unconventional assets.
BP has announced that it has completed its $10.5 billion acquisition of BHP's U.S. unconventional assets.
The energy major said the acquisition, which closed yesterday, adds oil and gas production of 190,000 barrels of oil equivalent per day and 4.6 billion oil equivalent barrels of discovered resources.
Following integration, the transaction will be accretive to earnings, is estimated to generate more than $350 million of annual pre-tax synergies and is expected to boost upstream pre-tax free cash flow by $1 billion to $14-15 billion in 2021, BP revealed.
"By every measure, this is a transformational deal for our Lower 48 business. It is an important step in our strategy of growing value in upstream and a world-class addition to BP's global portfolio," Bernard Looney, BP's upstream chief executive, said in a company statement.
In addition to announcing the completion of the deal, BP also revealed that its Lower 48 business is changing its name to BPX Energy.
"Our mission is to build an organization imbued with a strong, inclusive, modern culture where everyone is respected, supported, and encouraged to achieve their highest potential and career aspirations; an organization that leads the industry in the protection of people and the environment, while simultaneously creating significant value for BP's shareholders," Dave Lawler, CEO of BPX Energy, said in a company statement.
Back in July, BHP announced that it had entered into agreements for the sale of its entire interests in the Eagle Ford, Haynesville, Permian and Fayetteville onshore U.S. oil and gas assets for a combined base consideration of $10.8 billion.
The deals were with BP, which agreed to acquire 100 percent of the issued share capital of Petrohawk Energy Corporation, the BHP subsidiary which held the Eagle Ford, Haynesville and Permian assets, for a consideration of $10.5 billion, and MMGJ Hugoton III LLC, a company owned by Merit Energy Company.
MMGJ agreed to acquire 100 percent of the issued share capital of BHP Billiton Petroleum (Arkansas) Inc and 100 percent of the membership interests in BHP Billiton Petroleum (Fayetteville) LLC, which held the Fayetteville assets, for a total consideration of $0.3 billion. This deal completed in September.
Following the completion of the deals, BHP revealed that it plans to return $10.4 billion to its shareholders through the combination of an off-market buy-back and a special dividend.
"Returning this $10.4 billion will bring the total cash returned to shareholders to $21 billion over the last two years," BHP Chief Executive Officer, Andrew Mackenzie, said in a company statement.
Generated by readers, the comments included herein do not reflect the views and opinions of Rigzone. All comments are subject to editorial review. Off-topic, inappropriate or insulting comments will be removed.